Airport Employee Arrested In LAX Dry Ice Bomb Incident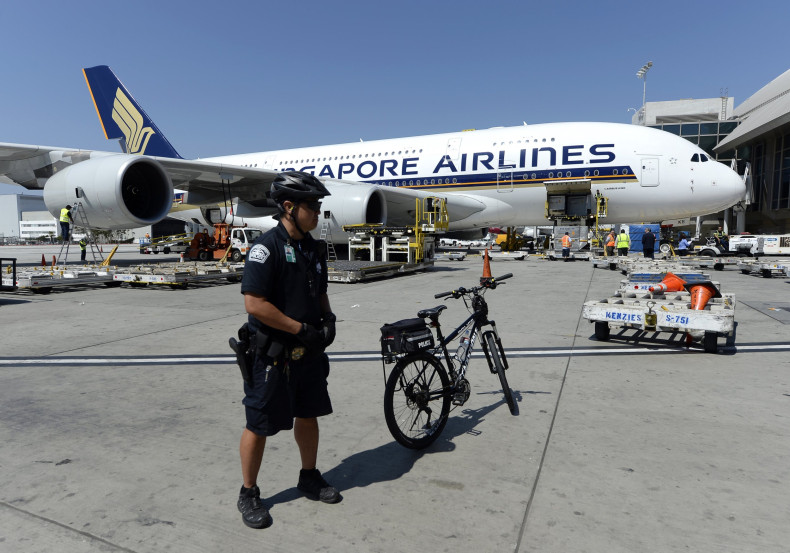 An airport employee has been arrested in connection with dry ice explosions at Los Angeles International Airport, according to a statement from the police on Tuesday.
Dicarlo Bennett, a 28-year-old employee for Servisair, an aircraft ground-handling company headquartered in Cheshire, UK, was arrested and charged for possessing an exploding device near an aircraft. His bail amount has been set at $1 million.
Los Angeles police confirmed the arrest, but declined to comment on his employment status. Bennett, on his Facebook page, identifies himself as a former ramp supervisor at Servisair.
The first blast took place on Sunday night in an empty bathroom in Terminal 2 and Monday's explosion occurred just before 8:30 p.m. on Monday near Gate 148 at the Tom Bradley International Terminal of Los Angeles International Airport, according to media reports.
The incidents, in which no one was hurt, occurred in areas that are not accessible to the public, forcing investigating authorities to focus their attention on airport employees. And, although police had initially stated that they do not believe the explosions were related to terrorism, it was not immediately known what Bennett's motives were, according to AP.
The AP report added that Bennett was riding in a van with several others, including a supervisor, when one of the dry ice bombs was planted, and that those in the van were aware of the dry ice. However, no other arrests have been made, a law enforcement official who wasn't authorized to speak publicly, told AP.
The bombs were made by putting dry ice in 20-ounce bottles.
"Even though they're soda bottles, the pressure that's created inside of them is extreme," Cmdr. Blake Chow of the Los Angeles Police Department's Counter-Terrorism and Special Operations Bureau told KTLA5. "It actually can blow up with as much force as a pipe bomb, so that's why we take these very seriously."