Aishwarya Rai Baby Name: Bollywood Actress' Friends Hint at 'Beti B' Naming Ceremony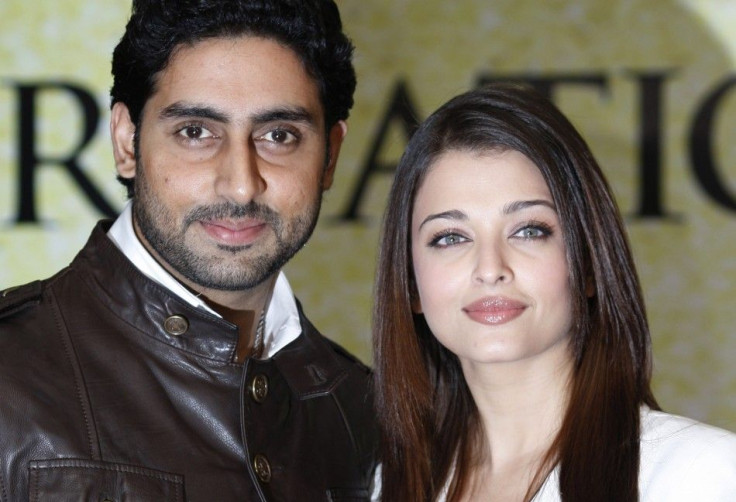 Aishwarya Rai and Abhishek Bachchan's baby daughter still doesn't have a name, but family friends have revealed that the Bollywood stars' first child will have one Jan. 15, and that the name, which will start with the letters Aa, will be not long, and sweet.
'Beti B' Naming Mystery
According to insiders for One India, Rai and Bachchan have held off on the namkaran (naming ceremony) to avoid Karwas, a period in the Hindu calendar considered markedly inauspicious.
The Bollywood couple are allegedly waiting until Makar Sankranti on Jan. 15, which marks the end of winter, to name their first child, who has been nicknamed Bitiya or Beti B after her father Big B Bachchan.
'If I tell you, Abishek will beat me up'

After Aishwarya Rai's daughter was born Nov. 16, millions of name suggestions poured in from fans and family members. After looking over the names, the couple narrowed the choices down to three, all beginning with A or Aa.
Abhishek Bachchan then went to his father, Amitabh, and asked him to choose a name for his baby girl, a methodical approach to baby names that has been a tradition in his family.
Finally, the family picked the Aa name, which a friend of the couple told DNA India was not long, and sweet. The friend, however, declined to name grandfather Amitabh Bachchan as the man behind the choice.
I can't tell you who has given the name, the friend said, and if I tell you [the baby name], Abhishek will beat me up.
But trust me, like any other family everybody wants Amitabh Bachchan to choose the name.
So what could Aishwarya Rai's baby girl be named? Could it be Aarti (worship)? Aanandi (happy one)? Aabha (glow)? Or maybe Aadhya (the first)?
Fans of Aishwarya Rai and Abhishek Bachchan will just have to wait until Jan. 15 to find out.
© Copyright IBTimes 2023. All rights reserved.