Aishwarya Rai Bachchan's Baby: Beti B not Named Abhilasha, Confirms Amitabh Bachchan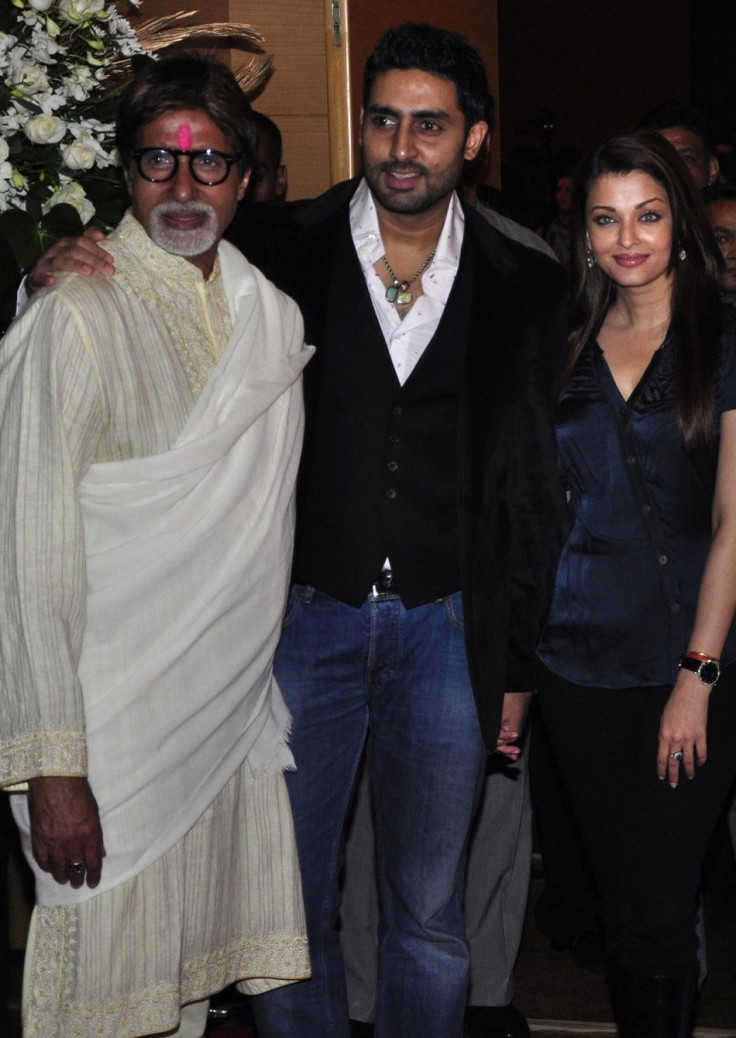 There has been lots of speculation about the name of the daughter of Bollywood actors Abhishek Bachchan and Aishwarya Rai.
At first, there were rumors that Beti B's name would be revealed on the Makar Sankranti day (an auspicious day for Indians). Then there were rumors that the newborn baby was named as Aaliya. Later, it was said that her name and first photo would be revealed on Oprah Winfrey show.
Now, there are rumors that Beti B is likely to be named Abhilasha!
The rumor began when Indian columnist and novelist Shobaa De tweeted Tuesday saying: Beti B to be named Abhilasha?That's a stroke of genius. Well done, parents. Abhi and Ash. Truly inspired, if true.
However, Beti B's grandfather Amitabh Bachchan, who is currently undergoing treatment in a Mumbai hospital, has denied the report on Twitter by replying not true ... to Shobhaa De's tweet.
When Beti B was born, Abhishek Bachchan asked fans to suggest name for the newborn baby that would start with A. Later there were rumors that Beti B was named Aaliya, but Abhishek denied that rumor saying, No, that's not what we have named her.
We've got a name, and I'll announce it very soon, but in terms of releasing a photograph you know I... if people see her in everyday life that's fine by me, but I just think releasing the photograph is a very pompous thing to do. We don't believe in any ceremony in terms of naamkaran, Abhishek said in a statement released at a forum where he was a guest speaker.
However, it looks like that people are positive about the name because it consists of both parents' names- Ash and Abhi!
Many people have retweeted De's cryptic tweet which does not specifically confirm the news.
© Copyright IBTimes 2023. All rights reserved.