Al Pacino Wears Many Wigs In 'Phil Spector' Trailer [VIDEO]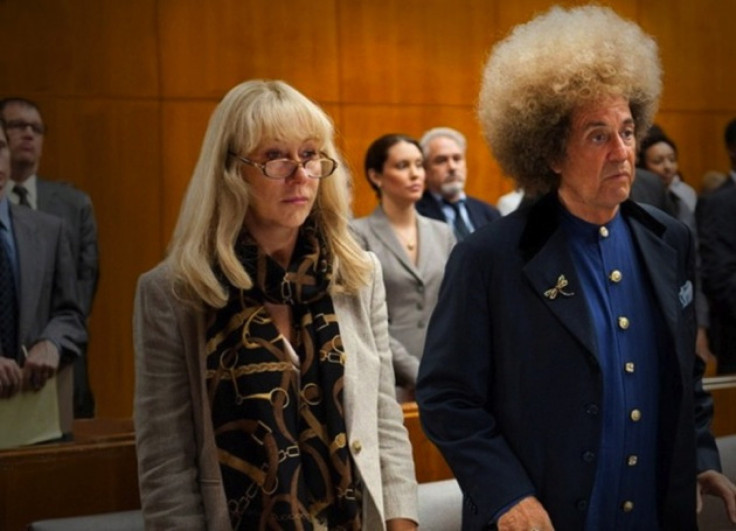 HBO's "Phil Spector," which premieres March 24, stars Al Pacino as the disgraced music producer convicted of second-degree murder for the death of Lana Clarkson. In the trailer, Pacino is seen wearing multiple wigs, much as Spector did during his trial.
Spector was the pop music pioneer who created the "wall of sound" style of production and worked with The Beatles, The Ronettes, Ike and Tina Turner, The Ramones and George Harrison, among others. But his contributions to music were forever tainted when he was convicted in 2009 of the 2003 shooting death of Clarkson. Spector is currently serving a sentence of 19 years to life.
HBO's "Phil Spector" will see Pacino star as the music producer while Helen Mirren will play his defense attorney, Linda Kenney Baden. According to the official synopsis, "Phil Spector" was "written and directed by David Mamet. 'Phil Spector' is his exploration of the client-attorney relationship between legendary music producer Phil Spector and defense attorney Linda Kenney Baden, who represented Spector during his first trial for murder."
Mamet, the playwright most famous for "Glengarry Glen Ross," has directed several movies as well, including "The Spanish Prisoner" and "Heist."
HBO released the "Phil Spector" trailer on Tuesday and it focuses on the relationship between Baden and Spector. The producer was already considered eccentric, slipping into Howard Hughes levels of isolation before the trial. Baden seems intrigued with the challenge of defending a man who was already convicted in the court of public opinion.
The cast, also including Jeffrey Tambor, Rebecca Pidgeon and Chiwetel Ejiofor, is also revealed in the trailer. Spector's strange behavior during his prime is glimpsed, and Pacino wears at least five different wigs through the course of the trailer.
The trailer for "Phil Spector" can be viewed below. The movie will premiere on HBO on March 24.
Trailer
© Copyright IBTimes 2023. All rights reserved.