Al-Shabab Executes CIA And MI6 'Spies' In Somalia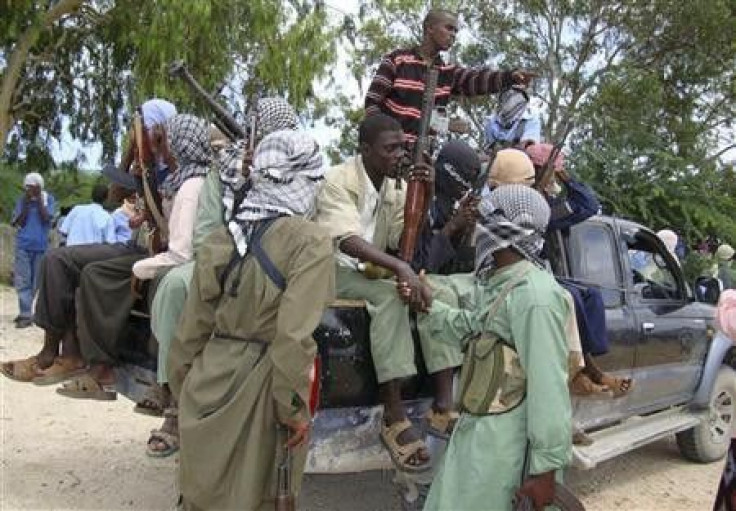 The Somalia-based terrorist organization al-Shabab has executed three of its members whom it said were informants for U.S. and British intelligence agencies.
The three men, identified as Ishaq Omar Hassan, 22, Yasin Osman Ahmed, 23, and Mukhtar Ibrahim Sheikh Ahmed, 33, were blamed for providing intelligence that allowed for drone strikes to target and kill al-Shabab leaders.
Hassan and Osman Ahmed were said to be working for the CIA, and Sheikh Ahmed was said to work for the MI6 British spy agency.
Al-Shabab militants rounded up the three men in the coastal town of Merca, holding an impromptu trial, quickly followed by their execution by firing squad as hundreds of local residents were made to watch.
The U.S. and other Western nations have classified al-Shabab, which formally merged with militant Islamic terrorist group Al Qaeda in February 2012, as an international terrorist organization, accused of carrying out terrorist attacks in Somalia and surrounding East African countries.
The group controls southern and central regions in Somalia, which has been fractured by civil war and sectarian conflict since 1991.
© Copyright IBTimes 2023. All rights reserved.