Alaska Covid Spike Pushes Hospitalizations To All-Time High
KEY POINTS
Nearly 200 people are hospitalized for COVID-19 in Alaska
Hospitals are enforcing stricter visitation protocols to prevent further infections
U.S. Interior Secretary Deb Haaland has delayed her supposed mid-September visit to Alaska
There have been 2,083 hospitalizations in Alaska since the pandemic started
So far, Alaska has fully vaccinated only 55.8 percent of its eligible population
Alaska is reeling from a spike in COVID-19 infections as the state's hospitalization has rate reached an all-time high, with almost 200 people in hospitals getting treatment for the virus.
On Wednesday, nearly a dozen people of the more than 840 new confirmed COVID-19 cases were hospitalized after contracting the disease, Juneau-based radio station KTOO reported. There were five new deaths from the disease, excluding the death of a non-resident. The state health department also warned that the "state alert level is high at 565.4 per 100,000" people.
According to data from the Alaska Department of Health and Social Services, the number of people hospitalized with COVID-19 in Alaska stands at 197, bringing the total number of hospitalizations to 2,083. Alaska saw a 12 percent increase in hospitalizations over the Labor Day Weekend.
The data revealed that nearly all intensive care units in the Interior and Southcentral areas are full or nearing capacity.
As part of the efforts to prevent all hospitals from being overwhelmed, the state's health department has been requesting capacity information from hospitals. Facilities with full capacity can send patients to other hospitals with available beds. Gene Wiseman, who works with Alaska's COVID-19 response force, said "hospitals are stressed," adding that the response teams are "trying to level the playing field as best we can."
Alaska's chief medical officer, Dr. Anne Zink, echoed Wiseman's statements during a briefing Wednesday, saying state hospitals "are stretched incredibly thin," Anchorage Daily News reported.
Several hospitals have also taken preventative measures to hopefully decrease new infections. Last week, Providence Alaska Medical Center enforced stricter visiting guidelines. Alaska Regional Hospital also restricted visitation reasons related to COVID-19 except for cases wherein a patient is dying.
Meanwhile, U.S. Interior Secretary Deb Haaland's office announced that she will push her visit to Alaska to a later date due to the surge in coronavirus cases in the state. Interior spokeswoman Melissa Schwartz said that instead of the planned mid-September visit, Haaland will visit Alaska "later this year."
Alaska has fully vaccinated 55.8 percent of its eligible population. While the number is catching up to other states that have vaccinated more than half of its eligible residents, Alaska's vaccination figures are average compared to that of Vermont, which has fully vaccinated 78.3 percent of its total eligible population, as well as Connecticut, which has fully vaccinated 78.1 percent of its eligible residents.
The latest data indicated that most of the people hospitalized in Alaska are unvaccinated. While vaccinated people are also contracting the coronavirus, the positivity rates are lower and they are less prone to serious illness from the disease as opposed to unvaccinated Alaskans.
Alaska has so far reported a total of 89,466 confirmed COVID-19 cases among residents, and 808 cases in non-residents. Since the beginning of the pandemic, 450 people have died of the virus in the state, 442 of which were residents.
According to the U.S. Centers for Disease Control and Prevention's COVID Data Tracker, the country has fully vaccinated 53.3 percent of its total population, while 62.7 percent have received at least one dose.
The U.S. now has a total of 40,280,001 confirmed coronavirus cases and 650,511 deaths linked to the disease, according to Johns Hopkins data.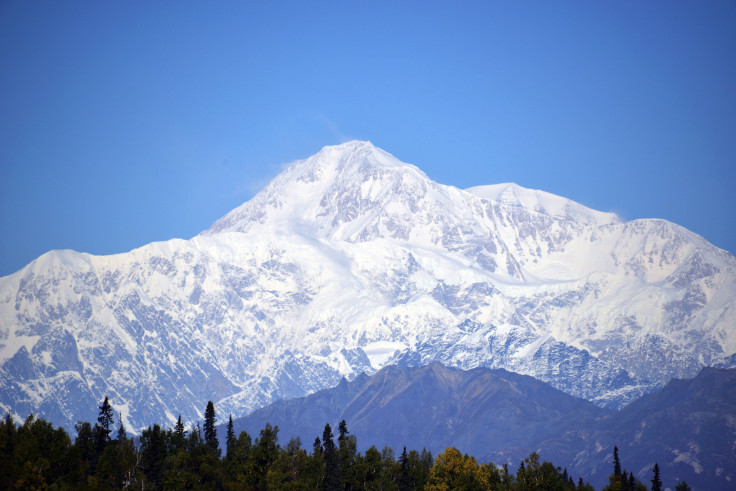 © Copyright IBTimes 2023. All rights reserved.