Albert Maysles Dead At 88; Twitter Reacts To Death Of 'Grey Gardens,' 'Gimme Shelter' Director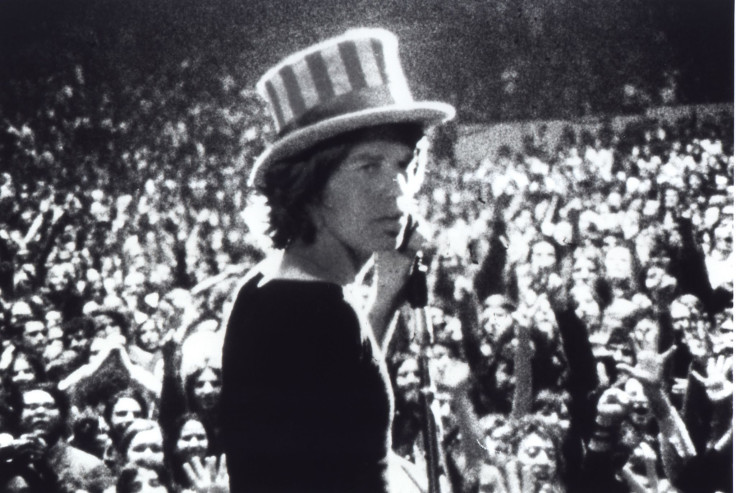 Albert Maysles, a pioneer in documentary cinema who with his brother David created such classics as "Salesman," "Gimme Shelter" and "Grey Gardens," died Thursday night at his New York City home. He was 88.
The Maysles brothers' films explored the humanity of celebrities as well as everyday people struggling to survive. Their fly-on-the-wall approach, known as direct cinema or cinéma vérité, avoided narration and interviews and simply allowed their subjects to fill the frame with their story.
Natives of Brookline, Massachusetts, Albert and his younger brother David helped to revolutionize and popularize documentaries in the '60s and '70s. They made films about Orson Welles and the Beatles' first trip to the U.S. before breaking through with "Salesman" (1969), a look at men struggling to sell expensive Bibles door-to-door at the end of the practice's heyday. The iconic "Gimme Shelter" (1970), co-directed by Charlotte Zwerin, followed the Rolling Stones on their 1969 U.S. tour, culminating in the infamous concert at the Altamont Speedway in California, during which the camera captured the stabbing death of a concertgoer.
But it was "Grey Gardens," which has just been restored and rereleased in select theaters this weekend, that was front page news upon its release. The 1975 documentary revealed the eccentric reclusive cousins of Jacqueline Kennedy Onassis -- the elderly Edith Bouvier Beale and her daughter "Little Edie" -- as it followed the women around their decaying mansion in East Hampton, N.Y. The film was adapted into a Tony-winning musical in 2006 and an Emmy-winning 2009 dramatic HBO film starring Jessica Lange and Drew Barrymore.
David Maysles died in 1987 at age 55; one of the brothers' last projects together was the Emmy-winning "Vladimir Horowitz: The Last Romantic." Albert Maysles continued to make films, including "LaLee's Kin: The Legacy of Cotton" and "The Gates," one of several Maysles documentaries about the installation artist Christo. He had a film in progress at the time of his death, "In Transit," and a new one heading to theaters this month, "Iris," about the interior designer Iris Apfel.
Mr. Maysles received the National Medal of Arts from President Barack Obama in July. He is survived by his wife, Gillian Walker; two daughters, Rebekah and Sara; and a son, Philip.
Film fans on Twitter expressed their grief at the loss of the documentary master:
© Copyright IBTimes 2023. All rights reserved.