Alex Rodriguez Jokes About Jennifer Lopez Split Amid Ex's Romance With Ben Affleck
Alex Rodriguez and Jennifer Lopez may no longer be together, but the retired baseball player has managed to poke fun at his failed relationship.
On Thursday, Rodriguez appeared on a FOX Sports broadcast where he discussed footage of players from the Tampa Bay Rays eating popcorn in the dugout during their game against the Boston Red Sox.
Anchor Kevin Burkhardt attempted to guess what led to the moment and narrated the video from the dugout.
​​"These Rays are so chill. Nelson Cruz said, 'I could use some popcorn.' So he got his buddy some popcorn, and then he started eating it during the game," he said. "It's not the first time people had been eating popcorn in the middle of the game."
A video of Rodriguez and his then-girlfriend Cameron Diaz eating popcorn at the Super Bowl XLV appeared on the show of the actress feeding the athlete the snack.
After the camera returned to Rodriguez, he smiled and said, "KB, that's maybe why I'm single."
During a 2011 appearance on "The Late Show with David Letterman," Diaz explained why she was feeding her then-boyfriend popcorn during the football game.
"We were watching the game, and I was eating, and I was getting down to the last couple pieces of popcorn, and all of the sudden I see a hand coming in," she recalled.
"Anybody who knows me does not put their hand in my food, especially when it's close to my mouth, and I said, 'What are you...? It's mine!' And I said, 'You know what? I love you too much. I'm going to give it to you, you deserve it.'"
Diaz revealed the moment was the only time she fed him the snack, and it was coincidently caught on camera.
Rodriguez and Diaz dated from 2010 to 2011, while the actress has since married Benji Madden and welcomed a daughter, the former baseball player is single following his split with Lopez earlier this year.
Since then, the singer has rekindled her romance with actor Ben Affleck, who recently gushed about how content he was with his life during a screening of his upcoming film, "The Tender Bar."
"It is a very happy time in my life. Life is good. I love this movie, and 'The Last Duel, October 15,' which I am really proud of," he said.
Although Lopez and Affleck have been busy with their careers, sources told People they "plan on spending the holidays together."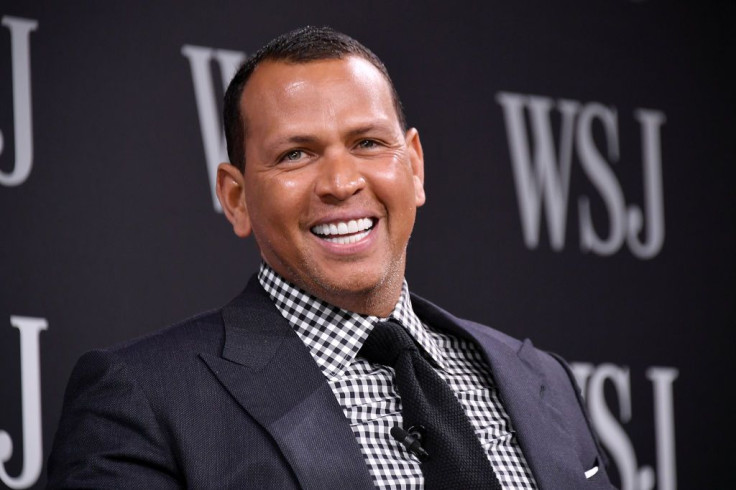 © Copyright IBTimes 2023. All rights reserved.
FOLLOW MORE IBT NEWS ON THE BELOW CHANNELS