Alexandra Reiner, High School Teacher, Had Sex With Student, Charged
A 30-year-old teacher at Rancocas Valley Regional High School in Mount Holly, New Jersey, was arrested Tuesday for having sex with a student. Alexandra Reiner of Eastampton was charged with second-degree sex assault and second-degree endangering the welfare of a child, according to the Burlington County Prosecutor's Office.
Reiner was taken into custody and placed in Atlantic County Jail in Mays Landing. The prosecutor's office and Mount Holly Police continue to investigate the case as Reiner is set to appear in Supreme Court Wednesday, local media reported.
The special education teacher came under investigation last week after school officials notified the prosecutor's office of a potentially inappropriate relationship between Reiner and a student. The school found Reiner had inappropriate contact with the student in December.
No further details about Reiner's relationship with the student were released. The age or identity of the student was also not revealed.
Reiner, who attended Rancocas Valley High School herself, graduated in 2006, according to the school website. She majored in English and also received a masters degree in education. She worked as a teacher in New Jersey since 2011. She earned $60,470 as salary in 2018, according to New Jersey pension data.
In another recent incident, a Florida substitute teacher was accused of performing oral sex on a 15-year-old student and sending her nude pictures to three others. The 50-year-old, identified as Angela Jean Stanton, was arrested on Jan. 23 after a high school principal in the Citrus County School District informed officials of a possible inappropriate relationship between the teacher and student.
Officials said she was "heavily involved in the athletics program" and communicated with student-athletes through various social media platforms.
Earlier this month, a married high school teacher was charged with criminal sexual abuse for having sex with a 14-year-old boy. Dayna Chidester, of Illinois, was accused of having sex romps with the teenager. She also allegedly sexted the minor and shared explicit nude photos before they had sex.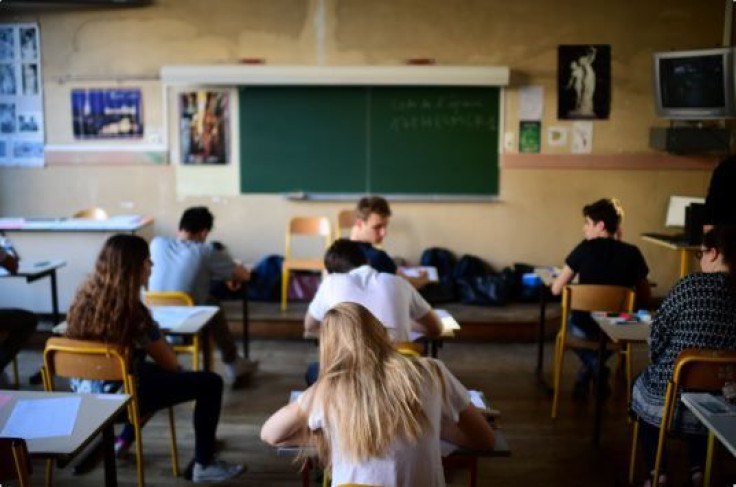 © Copyright IBTimes 2023. All rights reserved.