Alibaba IPO: Chinese E-Commerce Giant Reportedly Eyeing Investments Outside China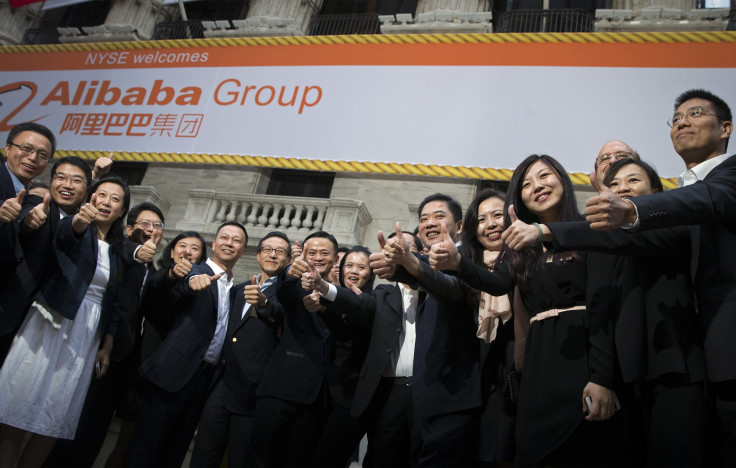 Alibaba Group Holding, the Chinese e-commerce giant, is set to become a global conglomerate over the next few years, according to a new report, as the company prepares for investments outside China. The company became one of the most valuable ever traded in the U.S. after its shares soared in New York on its Friday debut.
Jack Ma, Alibaba's lead founder and executive chairman, devised the broad investment strategy last year when the company was going through a restructuring of its operations and business interests through multiple acquisitions and alliances, the South China Morning Post, or SCMP, reported. That was also the time when Ma stepped down as Alibaba's CEO after the company confirmed its move to go public. The company, which debuted on the New York Stock Exchange, is now more valuable than Amazon and Facebook by market cap.
"I don't expect Alibaba to stop its aggressive investment into new areas," Vanessa Zeng, a senior analyst at Forrester Research, told SCMP, adding that the company was driven by its mission "to do business anywhere."
Cash-rich Alibaba, whose shares rose 38 percent to $93.89, from the IPO price of $68, in New York on Friday, is now valued at $231.4 billion, and will have "deeper pockets" to make investments outside its home turf, according to SCMP, which pointed toward Alibaba's regulatory filing announcing the company's intention to use the net proceeds outside China.
Ma also told investors earlier this week that the company planned to beef up its presence in the U.S. and UK.
According to a report from Forrester, Alibaba is expected to strengthen its overseas operations by focusing on investments to drive sales by partnering with local logistics companies to improve the speed and reach of its supply chain at a reasonable cost. The company is also expected to invest in the mobile segment to gather more customer data.
Other potential areas of investment include "real estate, to bridge the gap between online and offline transactions, or possibly an alternative payment provider to help drive cross-border sales," the Forrester report said.
On Thursday, a report surfaced claiming that Alibaba is in talks with Snapdeal, a New Delhi-based online retailer, to enter India's booming $3 billion online retail sector and compete directly with the likes of Flipkart and Amazon.
© Copyright IBTimes 2023. All rights reserved.