Alibaba Shares Debut At $92.70; Chinese E-Commerce Giant More Valuable Than Facebook, Amazon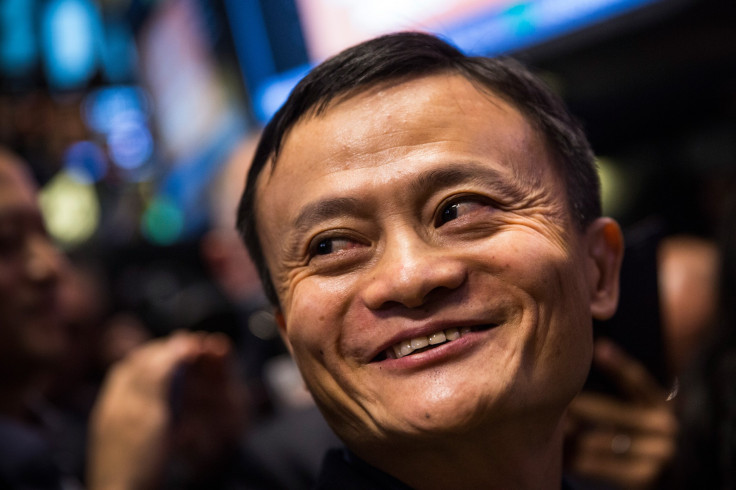 Shares in Chinese e-commerce giant Alibaba Holdings Ltd. opened trading on the New York Stock Exchange Friday at $92.70, 36 percent percent higher than its IPO price, making the Hangzhou-based firm more valuable than Amazon.com, Procter & Gamble or Facebook Inc.
The debut gave Alibaba an initial market cap of $228 billion; shares initially surged as high as $99.70 before falling back to the IPO price in the first hour of trading. The debut came after Alibaba's IPO, which raised $21.8 billion, a number that could rise to $25 billion if underwriters exercise their option to increase their allotment by 15 percent.
If that happens, the deal will exceed the $22 billion raised by the IPO of the Agricultural Bank of China in 2010, which holds the global record, according to the Wall Street Journal.
The mega-deal values Alibaba tantalizingly close to Walmart, the world's largest retailer, which has a market cap of $245 billion. Investment bank Cantor Fitzgerald encapsulated the enthusiasm for the stock by giving it a "buy" rating and a $90 price target, and saying the company "had the potential to dominate global online commerce over time."
"We believe that a differentiated pricing model, strong brand, and unmatched scale give Alibaba an unfair competitive advantage relative to peers both in and outside China," analyst Youssef Squali wrote.
The pop in shares created a windfall for the underwriting banks, including Credit Suisse, Deutsche Bank, Goldman Sachs, JP Morgan and Morgan Stanley, which helped price the shares and make money on the gain over the IPO price. It also means big shareholders like founder Jack Ma himself also left money on the table.
© Copyright IBTimes 2023. All rights reserved.