Alibaba Set To Lead $1B Funding Round In Google-Backed Magic Leap Augmented Reality Startup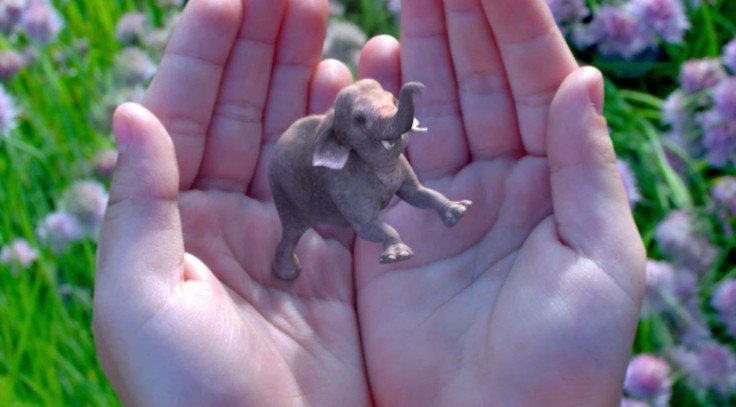 LONDON -- Google led a funding round of $542 million about a year ago in secretive augmented-reality startup Magic Leap, and now, Chinese e-commerce giant Alibaba is set to be the lead investor in a $1 billion funding round.
According to sources speaking to Re/code, Alibaba will invest up to $200 million despite the fact that Magic Leap has yet to reveal exactly what it is working on, beyond a couple of videos showing what it says is possible with its technology. Last week, just after the company moved into a former Motorola campus in Florida, the South Florida Business Journal reported Magic Leap was about to raise a $1 billion funding round.
Magic Leap is one of the most talked about technology companies in the world. Last week the company released only the second demonstration of what it is capable of doing, showing an office setting onto which it projects objects. Speaking at the WSJDLive conference in California, Magic Leap CEO and Founder Rony Abovitz and Chief Content Officer Rio Caraeff said that Magic Leap turns the real world into a computing platform.
"Anything that you can do on your smartphone, on your computer; you'll be able to do on Magic Leap," Engadget reported Caraeff as saying.
On the company's new website, the developers give this explanation for what Magic Leap is: "It is an idea that computing should be shaped and forged to work for us: our life, our physiology, our connected relationships. That exploring human creativity is as great an adventure as exploring space. It's an idea based in the belief that people should not have to choose between technology or safety, technology or privacy, the virtual world or the real world."
The company says that unlike other augmented reality headsets like Microsoft's HoloLens, its technology would be "self-contained; a complete computer," which will allow you to maintain "normal relationships with people." The company plans to dedicate a significant portion of its new Florida campus to manufacturing the mysterious devices, and when asked about a release date, Abovitz said: "We're not announcing when we're shipping. But we're not far," according to Engadget.
Alibaba, which is China's dominant e-commerce company, will report its latest quarterly earnings Tuesday ahead of the opening bell of the U.S. market when it is expected to show significant year-on-year growth in terms of revenue. However with China's economy slowing significantly, investors will be keen to see just how Alibaba and its CEO Jack Ma plan to utilize recent high-profile investments to offset any slowdown in its core e-commerce business.
Earlier this month the company announced it would be buying the remaining part of Chinese video website Youku Todou it doesn't own for $3.6 billion.
© Copyright IBTimes 2022. All rights reserved.
FOLLOW MORE IBT NEWS ON THE BELOW CHANNELS