Alice Cooper Raquel Welch: Legendary Rock Singer Rejected Welch's Sexual Advances, Dick Wagner's New Book Says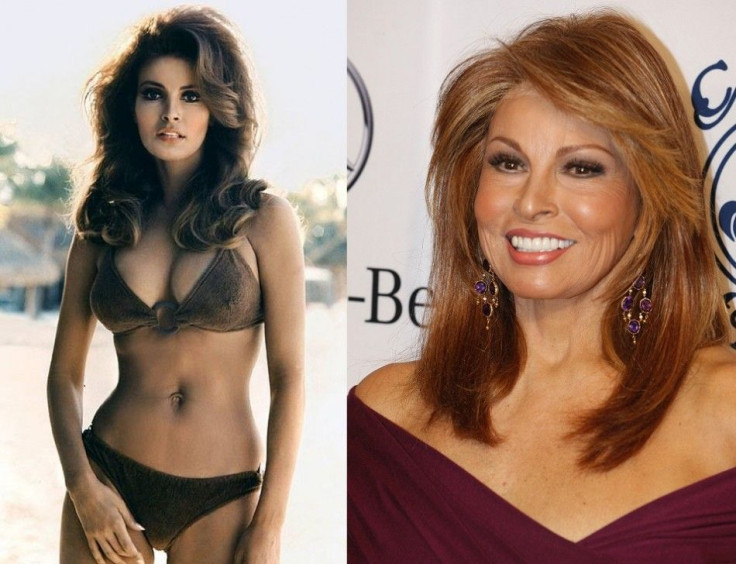 Legendary rock singer Alice Cooper once turned down the advances of one-time sex symbol Raquel Welch, according to former bandmate Dick Wagner.
The former Alice Cooper guitarist described an incident in his new memoir, entitled "Not Only Women Bleed: Vignettes from the Heart of a Rock Musician." According to Wagner, the alleged rendezvous occurred in Miami, during Super Bowl weekend in 1976.
"We were invited up to her suite," Wagner wrote. "I sensed something was going on ... at least in Raquel's mind."
Upon making this observation, Wagner had a specific plea for his band's lead singer. "You gotta do it at least one time for all us horny b******s in the world," he claims to have told Cooper. "Alice had a propensity towards being faithful to his girlfriend."
At the time, Alice was dating 19-year-old Sheryl Goddard, one of the dancers on the band's tour. Soon after, Goddard became Cooper's wife.
Still, Wagner alleges that Welch wasn't denied so easily. According to his memoir, he and Cooper were playing golf at the Doral Country Club the next day when Welch approached, asking Cooper, "Can I be your caddy?" Cooper responded to the suggestive request by making "a rather boisterous exit … to the clubhouse."
To this day, Wagner believes that Cooper was "crazy not to allow himself to be seduced." Of course, Cooper probably wouldn't agree -- he's still married to Goddard.
Welch was a well-known pop culture figure in the 1960s, appearing on a variety of films and television shows. However, she rose to international fame after her role in 1966's "One Million Years B.C.," in which she wore a prehistoric outfit that didn't leave much to the imagination.
The image made Welch a major sex symbol, and likely contributed to Wagner's emphatic pleas.
© Copyright IBTimes 2023. All rights reserved.