Alison Sweeney Returning To 'Days Of Our Lives'? Soap Star Talks Possible Sami Brady Comeback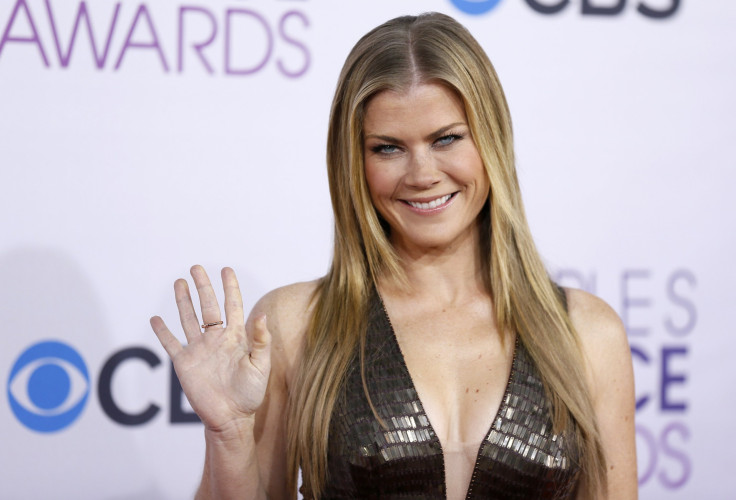 "Days of Our Lives" viewers said goodbye to actress Alison Sweeney and her character Sami Brady this week, but fans might see her on the small screen again soon. According to the longtime soap star, a guest-starring role on the NBC daytime series isn't out of the question.
"I'd love to come back to 'Days,'" Sweeney, 38, told HollywoodLife.com Thursday following what was thought to be her final episode on the program.
The reason for her possible return? According to Sweeney, she wants to help commemorate the show's 50th anniversary next year. The actress says she has already discussed her potential comeback with the show's executive producer, Ken Corday. "If he has a big plan, I would love to be invited back," Sweeney said.
Despite her farewell, Sweeney said a return to the program can't be ruled out since the writers did not kill off her character but instead said Sami was leaving Salem to pursue her dreams in Hollywood. "I'll be honest: Anything is possible in soaps, right? You can come back no matter what," she said.
Sweeney also teased a possible comeback when talking about her departure on her Facebook page Thursday. "I'm still going to be around, okay?! So this isn't really goodbye. At least it isn't goodbye for me," she said.
While "Days" viewers await Sami Brady's possible return to Salem, Sweeney, who also serves as the host of NBC's "The Biggest Loser," is now working on rival soap "General Hospital" -- but not as an actor. After two decades of working in front of the camera, she is now working behind the scenes, directing some of the ABC series' episodes.
"It's been such a thrill. I love doing it," Sweeney told HollywoodLife. "It's been such a fresh new challenge for me and I just love being apart of the process."
The soap star first announced she would be departing "Days" during an appearance on "The Ellen DeGeneres Show" in January. Sweeney, who debuted in the role at age 16, said she was leaving to spend more time with her two children and husband, David Sanov.
"I just have worked so much. I want to be with them," she said. "I don't know what happens next. I'm really just excited to be with my kids, my husband, have fun."
© Copyright IBTimes 2023. All rights reserved.