All BTS Members To Start Military Enlistment This Year For Possible Earlier Reunion: Report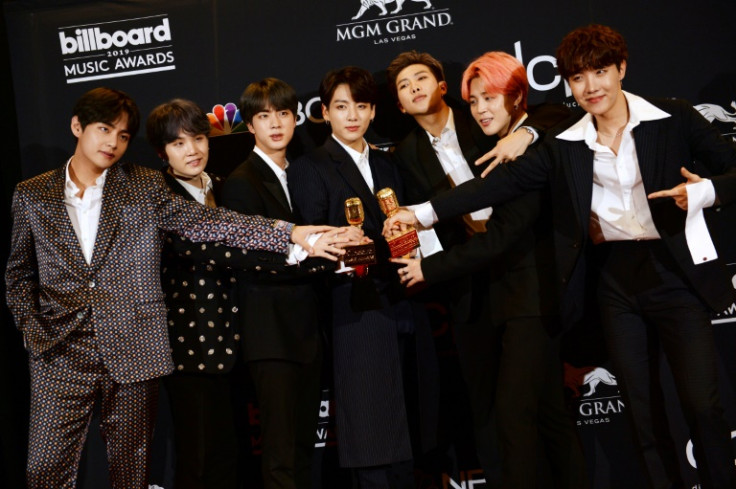 KEY POINTS
All BTS members will reportedly enlist this year
BigHit has yet to confirm the remaining BTS members' military enlistment dates
BTS held an in-person event in Yeouido to wrap up its 10th-anniversary celebration
A report has claimed that all BTS members will enlist in the military this year for a possible earlier reunion.
According to the report released Monday, the members of South Korean group BTS are taking steps for the OT7 reunion they promised to fans. This includes the military enlistment of all the remaining five members this year.
Reporter Baek Ji-eun from local news outlet Sports Chosun has reported that BTS will allegedly complete their military enlistment after finishing their schedules like Suga's world tour and Jungkook's solo activities in the first half of the year.
Although V, Jimin and Jungkook are still eligible to postpone their military enlistment, considering their age this year, the youngest members reportedly decided to enlist this year to meet their fans as a complete group as soon as possible.
According to the report quoting industry officials, "Despite being eligible for postponement, Jimin, V and Jungkook decided to prioritize their military service and reunite with fans sooner."
Jin, the eldest member of BTS, enlisted in the military on Dec. 13, 2022. He was followed by J-Hope, who enlisted on April 18.
Per South Korean law, able-bodied Korean men have to fulfill 18 months of service in the military between the ages of 18 and 28.
However, in recognition of BTS' global success, South Korea's National Assembly revised the law in December 2020 to let BTS members postpone their conscription until they turned 30, as reported by The Korea Herald.
As of press time, BTS' agency, BigHit, has yet to officially announce the remaining members' military enlistment schedules.
On Saturday, BTS concluded its more than two weeks of activities and surprises for the group's 10th anniversary.
BTS' rapper and leader RM held an in-person show, "It's 5 PM and this is Kim Namjoon," during the group's 10th anniversary FESTA celebration at the ARMY Lounge set up at Seoul's Yeouido Hangang Park.
RM read letters submitted by ARMYs – BTS fans. He also answered surprise calls from BTS members Jungkook and V.
Ending the first part of the event, RM performed "Persona," the intro song for BTS' "Map of the Soul: Persona" album released in 2019.
RM – real name Kim Namjoon – wrapped up his face-to-face meeting with fans by performing "Wild Flower" from his first solo album, "Indigo."
As the grand finale for BTS' 10th anniversary, a 30-minute fireworks show took place at the park at 8:30 p.m. KST. The special fireworks show was also live-streamed for international fans outside South Korea.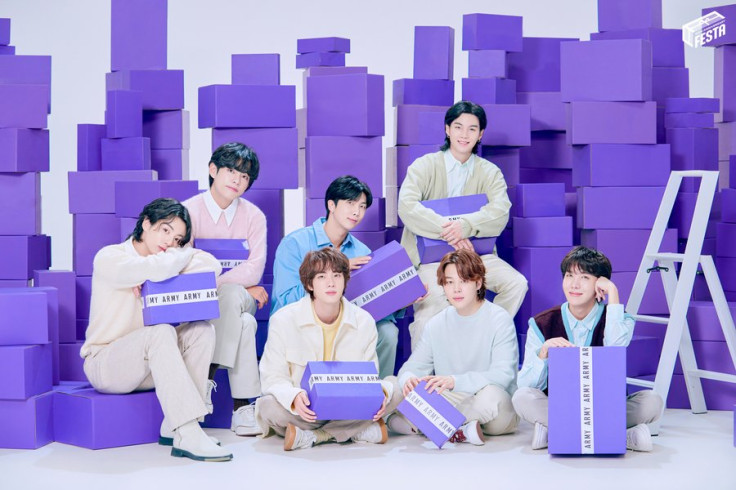 © Copyright IBTimes 2023. All rights reserved.