'Sold Out King' Taehyung Strikes Again: BTS V's Airport Fit Boosts Sales Of Small Korean Clothing Brand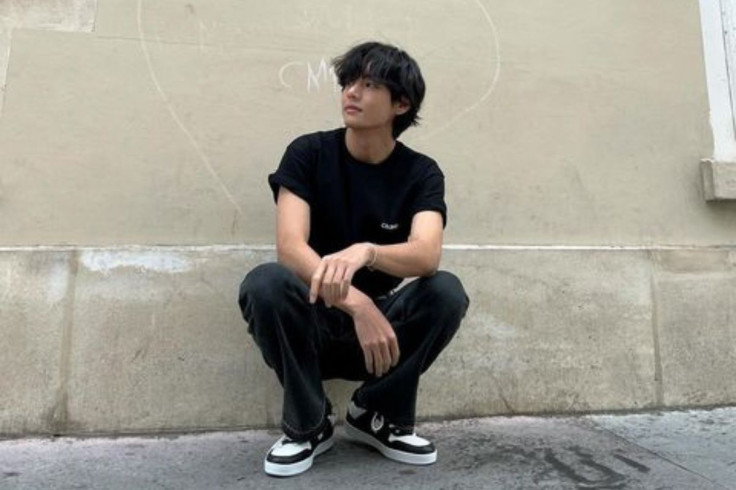 KEY POINTS
BTS member V helped boost the sales of a small South Korea-based clothing brand
Earlier this month, V sported a black-and-white knitted top from ICHiVAN
Fans flocked to the brand's website to order the shirt
BTS member V proved his ability to sell out or boost sales for products once again after helping bring more business to a small clothing brand in South Korea.
After filming a secret solo project in Madrid, Spain, the 27-year-old South Korean artist returned to his home country and was greeted by a number of fans and reporters at the Incheon International Airport earlier this month.
BTS fans — known as A.R.M.Y. — couldn't help but gush over his stunning visuals. But there was another thing that caught their attention: V's knitted top.
V — whose real name is Kim Taehyung — trended on social media after pictures of his airport appearance surfaced online. At the time, the singer-dancer sported a casual ensemble, which consisted of dark wash jeans and a black-and-white knitted shirt. He accessorized the outfit with a knitted bucket hat and layers of necklaces.
Fans took a liking to his top and searched the internet to find the specific brand he wore. The piece was later identified to be from a South Korea-based brand called ICHiVAN.
Priced at 48,000 KRW ($37) — from its original price of 54,000 KRW ($42) — the knitwear comes in green, white and brown. But it appeared that most of the orders from the "Christmas Tree" singer's fans were of the black-and-white version that he wore. It has since become part of the brand's best-selling items.
Though the item has yet to sell out on its website, the brand was flooded with orders, as seen in an Instagram Story posted by ICHiVAN.
In the photo, a pile of shirts was being prepared for shipping. The brand also added a bowing emoji atop the photo, seemingly thanking all those who ordered the top.
This isn't the first time V has helped boost sales for a brand.
He has used his "Midas touch" in the past to sell out a number of items, including a $1,000 flannel robe from the streetwear brand Fear Of God, handmade bracelets from Choi Changnam (Ccnmade), a Louis Vuitton hoodie, his self-designed Mute Boston Bag, spring water from Barneys New York Beauty, a paint palette brooch pin designed by Kate Rowland, and a Tom Ford suit he wore on the cover of Variety magazine in 2020.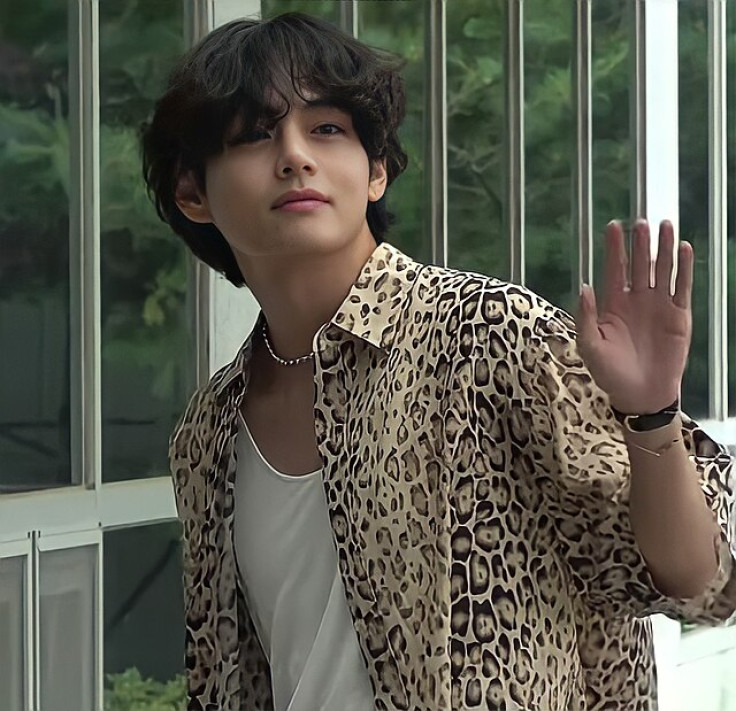 © Copyright IBTimes 2023. All rights reserved.