Alligator Spotted Sheltering Under Car In Florida Driveway
Florida police received a rather unusual yet interesting call for help Saturday (May 23) as someone reported seeing an alligator underneath a car in a Naples driveway.
The alligator was out wandering in the rainy afternoon, and was spotted lounging under a parked vehicle in the Seagate area, police said in a statement.
An officer got in action and rescued it from under the homeowner's car with the help of alligator trappers. "Upon arrival, our officer located a University of Florida fan socially distancing himself under the homeowner's vehicle," the statement read. "Imagine finding that as you're running out to the grocery store."
The wayward guest, measuring about 7 feet and 4 inches lengthwise, has been tentatively named "Al Lee Gator."
In March, officers in Columbus, Ohio, found an adult American Alligator in someone's basement, much to their surprise. Authorities at the Ohio Department of Agriculture responded to a tip-off from an unspecified source and spotted the reptile being kept by the residents without an exotic pet license. The owners surrendered the 25-year-old animal readily. The alligator was said to be living in the home for over years and the owners had set up a "tube-like structure" to accommodate it.
In March 2019, an alligator weighing about 700 pounds and measuring up to 13 feet and 4 inches in length was spotted in an irrigation ditch in Georgia by the state Department of National Resources. Georgia DNR spokesperson Melissa Cummings said the reptile had been living for nearly a week in the ditch near Lake Blackshear. Sadly, it had to be put down by several gunshots due to its poor health.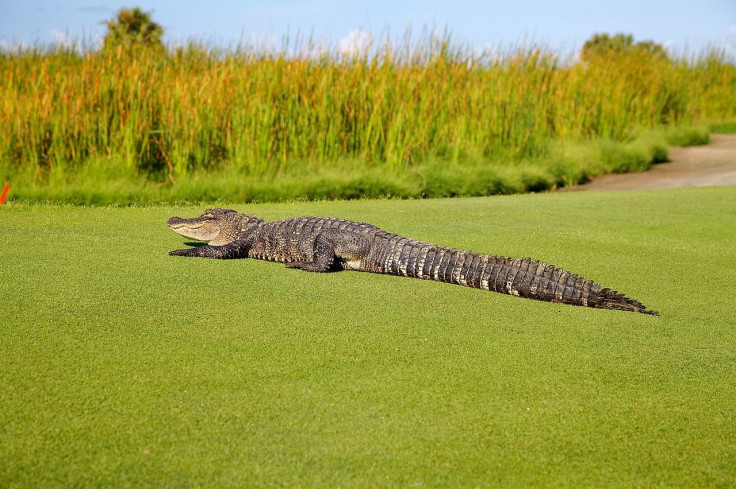 © Copyright IBTimes 2023. All rights reserved.