Alphabet Inc. (GOOG) Partners With Cuba On Google Cardboard, Chromebook In Museum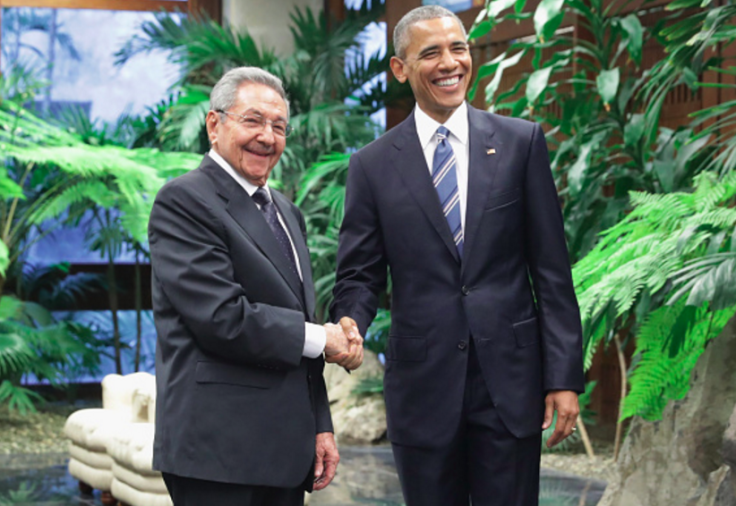 Alphabet Inc. is working on several developments with Cuba to expand internet connectivity in the country, the company announced in a blog post Monday. These partnerships are the first of what the company hopes will be more developments in Cuba.
Google has partnered with the Organic Romerillo Museum in Havana and will offer Google Cardboard, the low-cost virtual reality headsets, and Google Chromebook to visitors. These products will be connected to the internet via the government-owned network operator ETECSA.
"We hope this installation will enable people for whom internet access is scarce to browse the web and find information. We're excited that Cuban children will be able to try out virtual reality to explore sites from around the world — from Stonehenge to Port Hercule — the same way that children in other countries do," Alphabet's Brett Perlmutter wrote in the blog post.
Perlmutter is on Alphabet's Access and Energy team. He founded and leads the company's operations in Cuba and has overseen previous projects to bring Google technology to the country. For instance, in 2014, Google released Google Chrome, Google Play and Google Analytics as free apps in Cuba. The Google toolbar, as in Google web browsing, was introduced in 2015.
The news comes as President Barack Obama and his family, as well as other members of the government and U.S. business leaders, are on a historic visit to Cuba. It's the first time a sitting U.S. president has visited the island nation in 88 years. "We continue to move forward on many fronts when it comes to normalizing the relationship," Obama said in a press conference Monday afternoon. "In the 21st century countries cannot be successful unless their citizens have access to the internet."
Obama will attend a summit about entrepreneurship in Cuba Monday afternoon.
Google's efforts are "first steps," Perlmutter wrote, and said that the company is working to improve access to the internet. The United States and other companies therein have expressed interest in supplying Wi-Fi and broadband internet in Cuba, as Perlmutter wrote.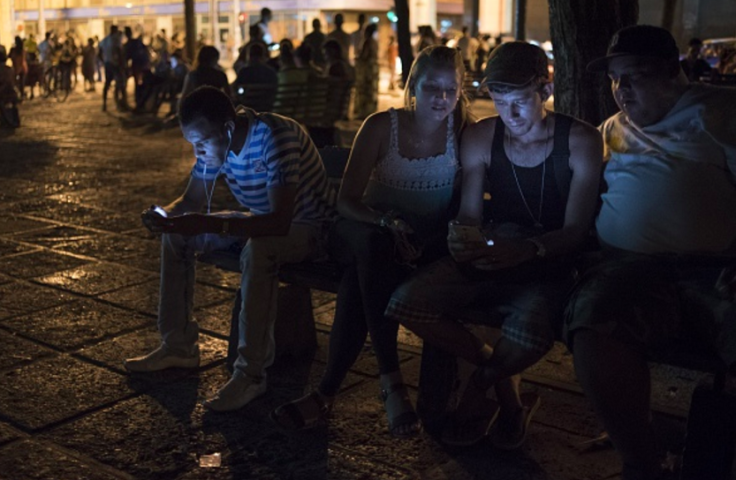 These efforts "come as other U.S. technology firms and other companies increase their efforts in Cuba to bring a variety of services to the island — including potentially Wi-Fi and broadband providers as well. We're also exploring additional possibilities around increasing and improving internet access, but they're at early stages," the blog post reads.
Indeed, only 5 to 30 percent of citizens in Cuba have access to the internet, according to Freedom House, a U.S. nongovernmental organization.
Google has been working to expand internet access worldwide. Project Loon is Google's project to build and distribute balloons that can beam internet and be used in remote areas. Google Fiber is the company's high-speed internet provider in the United States.
With Cuba, in particular, Google has been quietly improving relationships and working to expand its presence in the country. Google even proposed a plan to the Cuban government and met with commercial companies, anonymous sources told El Nuevo Herald, according to the Miami Herald in July 2015. At the time Google had not given money to the government for developing internet access.
Prior to Google's blog post, Obama revealed Google's new deal in conversation with ABC News Sunday, which is set to air Monday night. "When you look out across Havana, you see the young people all gathered on street corners to borrow the Wi-Fi. I mean, fewer than 5 percent of the homes here in Havana have access to the internet," ABC News anchor David Muir said to Obama.
"Well that's part of why some of these changes can be so significant," Obama said. One of the things we'll be announcing here is that Google has a deal to start setting up more Wi-Fi access and broadband access on the island. Change is going to happen here. I think Raul Castro understands that."
© Copyright IBTimes 2023. All rights reserved.
FOLLOW MORE IBT NEWS ON THE BELOW CHANNELS