Alt-Left vs. Alt-Right: From Bernie Sanders To Richard Spencer, What Are The Differences Between The Two Fringe Political Groups?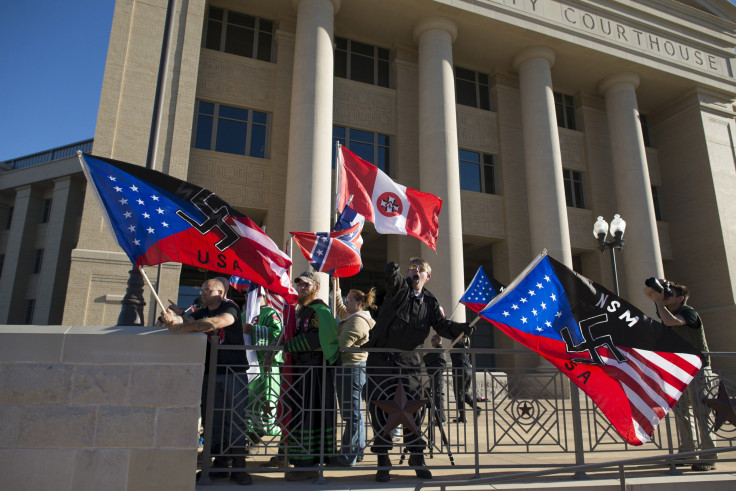 The alt-right was back in headlines Tuesday after conservative internet firebrand Milo Yiannopoulos announced he was resigning from the far-right news site Breitbart after controversial comments about pedophilia, a canceled book deal, and a called-off high-profile speaking gig.
The term "alt-right" has been thrown around, especially over the past two years. And it's also led to the rise of another term — the "alt-left." But what exactly do these terms mean, and how do they differ?
Origins
The organization behind the term alt-right is the National Policy Institute, a small think tank with a name that seems neutral enough. But in reality, this institute promotes an ideology of white supremacy. Richard Spencer, the director of the National Policy Institute, coined the term "alternative right" in 2008 to differentiated himself "from the failures of mainstream American conservatism," he said in an interview with Europe Maxima. Two years later, the group created an online publication called "Alternative Right," an indication that members sought to separate themselves from mainstream conservatives. Alternative Right was a forum for racists and anti-Semites, and it was replaced by the Radix Journal in 2013.
While the alt-right movement was named by one of its own, liberals do not claim to be part of the "alt-left." Instead, the term alt-left began to be used in 2016 by conservatives who wished to smear liberals they found to be too extreme.
"Since the mainstream liberal, alt-left media, radical media, their coverage was so biased against President-elect Trump, do you think they owe him an apology?" said conservative TV host Sean Hannity said in November.
McGill University professor Gil Troy ascribed the alt-left to Sen. Bernie Sanders (D-Vt.) and his supporters; he wrote in December that he was "viciously attacked" by liberal extremists. And conservative media critic Dan Mainer argued in December that the alt-left has been around for years — at least since the Occupy Wall Street Movement in 2011 — although the term has only been around for the past year.
What are the beliefs of the alt-right and alt-left?
The mission of the Nationalist Policy Institute is to be "dedicated to the heritage, identity, and future of people of European descent in the United States, and around the world," according to the organization's website. "People of European descent" is coded language for white Christians.
"Blacks and whites are different. When blacks are left entirely to their own devices, Western civilization — any kind of civilization — disappears," Jared Taylor, editor of the American Renaissance publication and another member of the alt-right, wrote for his magazine.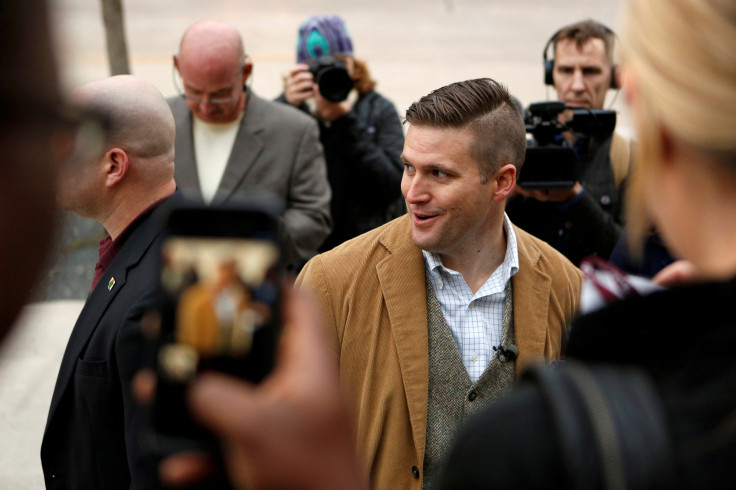 Because of these beliefs are so intertwined with the alt-right movement, members of the alt-right are generally for mass deportation of non-Americans, traditional gender roles and conspiracy theories (that is, the blatant denial of facts) — the alt-right were some of Trump's loudest supporters.
Nobody embraces the title "alt-left," but conservative critics say the alt-left, or extreme left, is comprised of people who participated in the Occupy Wall Street and Black Lives Matter movements. Those critics also claim that members of the alt-left resort to violence.
Who claims to be a part of the alt-right and alt-left?
White supremacists and anti-Semites, such as Spencer and others at the National Policy Institute, have been happy to flaunt the alt-right label. Steve Bannon, now President Donald Trump's strategist and former editor of Breitbart, said in July that Breitbart was the "platform for the alt-right." He's since walked back that claim, saying that he's not a white nationalist but an "economic nationalist."
There's also Jared Taylor, founder of American Renaissance a whtie supremacist magazine and Greg Johnson who runs the Counter-Currents publishing company. Matthew Parrott and Matthew Heimbach of the Traditionalist Youth Network; and Mike Enoch, who quit writing for The Right Stuff blog in January after his fans learned that his wife was Jewish. And there are many people on the alt-right who are not well-known, but who spend a sizeable amount of time on Twitter and Reddit. Even Tila Tequila, of reality TV fame, posted a photo of herself and others from the alt-right in a Nazi salute.
Mainstream Republicans tend to stay away from the alt-right label.
No high-profile politician or activists publicly claim to be a part of the alt-left. This shouldn't come as a surprise since it's a derogatory term created by conservatives.
© Copyright IBTimes 2022. All rights reserved.
FOLLOW MORE IBT NEWS ON THE BELOW CHANNELS