Amanda Seyfried Experiences Wardrobe Malfunction At Critics Choice Awards
Amanda Seyfried witnessed a fashion emergency at the Critics Choice Awards that took place Sunday at the Fairmont Century Plaza Hotel in Los Angeles.
During a red carpet interview, the "Dropout" actress revealed that her golden gown was ripping, prompting her to cover it up with a black coat later in the night.
Styled by Elizabeth Stewart, Seyfriend matched her 2020 Dior Haute Couture gown with Cartier jewelry, metallic heels, a bold red lip, and a chic ponytail. "It's a statue dress so if I don't get one, at least I look like one," she told Access Hollywood, indicating her gown already made her feel like a winner.
Seyfried then revealed her gown was "ripping and actually breaking" as she spoke. During the interview, it was obvious that one of her gown's tassel-adorned sleeves was slipping down her arm.
"I'm just going to take off my dress," she quipped.
It was later discovered that the Dior gown was cut from a single piece of gold lame chiffon fabric, making it prone to a wardrobe malfunction. Despite the fashion emergency, Seyfried made light of the situation by modeling her saggy sleeve and saying, "Honestly, it's old, it's beautiful!"
Later in the night, the dress appeared to have continued to get ripped. When the actress accepted the award for Best Actress for a Limited Series or Movie for her work on "The Dropout," she was already wearing a black coat on top of her gown. She also let her hair down in loose waves, seemingly to hide the malfunction.
In an interview with ET ahead of the awards ceremony, Seyfried had dished on the vintage gown and hinted that she was a bit concerned about it, saying, "I'm just trying to keep it on."
The Critics Choice Awards was not the first fashion fiasco Seyfried had to face at an awards show. She had a similar experience at the virtual 2021 Golden Globes, when the Dolce & Gabbana dress she was supposed to wear at the virtual ceremony almost didn't make it after it had been stuck in New Jersey for 36 hours before getting shipped off to the actress's location in Georgia.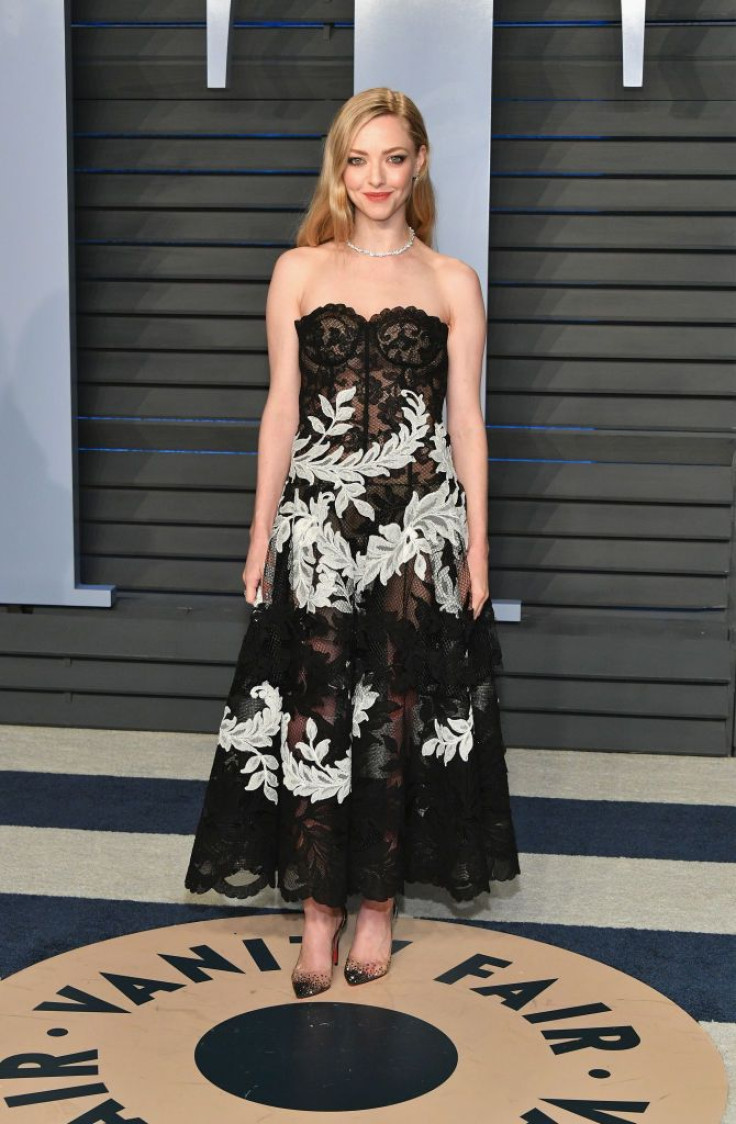 © Copyright IBTimes 2023. All rights reserved.