Amanda Seyfried Pictured For First Time Since Nude Photo Leak In Fappening 2.0 Hack
"Mean Girls" actress Amanda Seyfried was pictured walking in Los Angeles Tuesday with her husband, Thomas Sadoski, for the first time since her nude photos leaked in the Fappening 2.0 hack. The couple picked up some coffee from Starbucks, dressed casually for the occasion.
Click here to see the first picture, courtesy of Us Weekly.
It was also the first time Seyfried, 31, was spotted since she gave birth to her daughter March 24. The couple did not reveal the name of the child. A week before their daughter was born, the couple secretly married.
READ: Amanda Seyfried Responds To Nude Photos From Fappening 2.0 Leak
"We eloped. We just took off into the country with an officiant and just the two of us, and we did our thing," Sadoski, 40, admitted to James Cordon at the time.
He didn't, however, address the Fappening scandal. Even though Seyfried threatened Celeb Jihad, the blog that leaked the naked pictures, with legal action, they did not removed the explicit photos.
She submitted a letter through her lawyers, which was first obtained by TMZ March 15. It read: "It recently has come to our client's attention that, without the authorization of our client or the copyright holder, several very private photographs of Ms. Seyfried either in various states of nudity or intimate moments with her former boyfriend (the 'Seyfried Photographs') have been reproduced and posted."
The note continued: "Your unauthorized use and distribution of the Seyfried Photographs constitutes, at a minimum, copyright infringement, violation of Ms. Seyfried's right of privacy under applicable law and tortious conduct under state and common law."
If the images were not removed, her lawyers said they would take legal action, "which may include injunctive relief, claims for compensatory and exemplary damages, attorneys' fees and accounting of our revenues from the unauthorized use of our client's image and all other costs associated with our client's claims."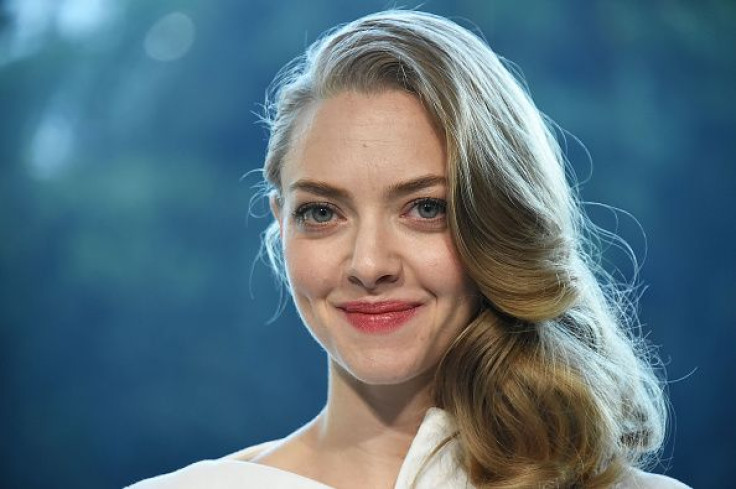 Follow me on Twitter @mariamzzarella
© Copyright IBTimes 2023. All rights reserved.