Amanda Seyfried On Sexual Attraction: 'Sparks Don't Grow In Your...'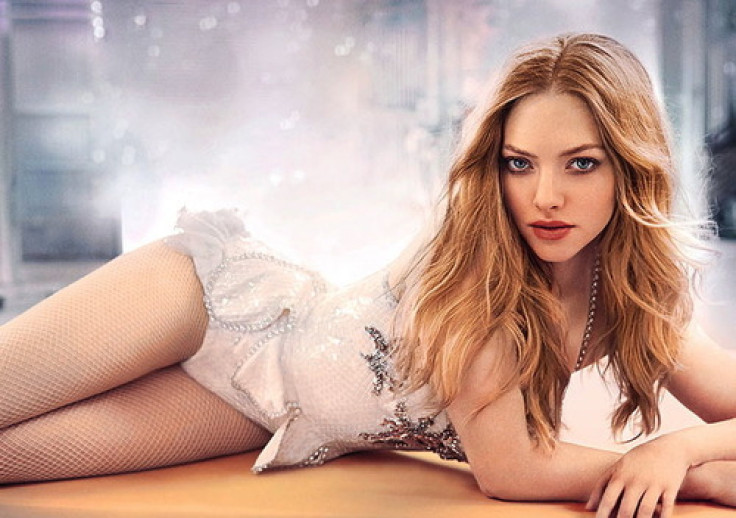 Being in Hollywood has its benefits and since "Lovelace" star Amanda Seyfried has dated some of the hottest hunks tinsel town has to offer, she knows a thing or two about sexual attraction. During an interview with Elle magazine, the blonde beauty shared some of her dating experiences.
The 27-year-old has dated A-list celebs like Ryan Phillippe and Josh Hartnett, but said "Mama Mia" co-star Dominic Cooper, whom she had a three-year relationship with, still holds her heart.
"We love each other," she told the August issue of Elle magazine. "He'll always be in my life regardless of what his girlfriends or future wife think. I'm never going to be with a guy that can't deal with my friendship with him."
Since dating actors hasn't turned out so well for the "Les Miserables" star in the past, Seyfried is currently crushing on a love from her teenage years "[He's] someone separate from my industry life -- I've known him since he was 16 … I picture him as the father of my children all the time. But it is a fantasy right now."
"Everybody I've dated I've been sexually attracted to immediately. Sparks don't grow -- your vagina doesn't become more inclined to wanting someone just because you're around them," she told the magazine.
So what's with Seyfried's willingness to be so open about her love life? The 27-year-old is starring in a biopic about one of the most popular porn stars, Linda Lovelace, who starred in the groundbreaking X-rated flick "Deep Throat."
"I read the script and I was like, 'Wow, this is the riskiest thing that's happening [in Hollywood] right now,'" she told Elle. "The first thing you think about is that it could have ruined my career. At the same time, I was like, 'This is my chance to show them, to show the industry, to be recognized.'"
"Lovelace" will appear in theaters nationwide Aug. 9.
© Copyright IBTimes 2023. All rights reserved.