Amber Alert For Abducted Missouri Toddler Cancelled, Father Arrested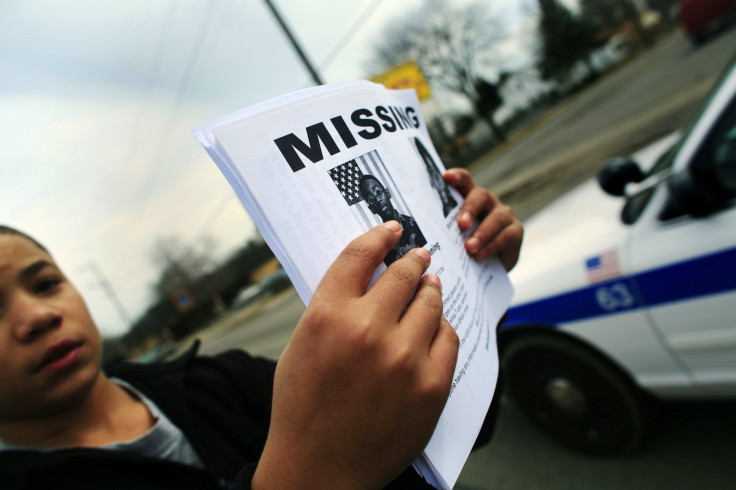 A one-year-old toddler, who went missing since Friday and was believed to be abducted by his father from the state of Missouri, was safely located Monday in Brookshire, the Springfield Police Department in Missouri confirmed. An amber alert had been issued for the toddler Sunday.
The Houston Regional Amber Alert issued for Springfield, Missouri Police Department for Eli Bandurovskiy, 1, has now been canceled, police said Monday.
"Thank you all so much for sharing the #AMBERalert! Eli and Viktor were located in Brookshire, Texas, about an hour ago. Viktor was arrested on the warrant issued for parental kidnapping, and most importantly, Eli is safe and sound," the Springfield police department wrote in a statement posted on their Facebook page.
According to Springfield PD, Eli was found with his father, 30-year-old Viktor A. Bandurovskiy in Brookshire around 12:45 p.m. EST on Monday.
Police said that the child and a vehicle were taken from the mother by Viktor, the child's father, during a visitation on Dec. 22. Police also mentioned that the father had a history of domestic abuse, drug use and has made current and previous threats towards the infant. Investigators had feared that Viktor may harm his own son and that the child's safety was an issue of growing concern, ABC 13 reported.
An anonymous cell phone ping around 1 p.m. EST on Dec. 24 indicated to the authorities that the father may be in Houston, Texas.
The father and the child were located just after lunch in Brookshire. Bandurovskiy was arrested on a warrant for parental kidnapping, police confirmed, the Houston Chronicle reported.
The amber alert, which was issued late Sunday, said that the boy went missing on Friday and it was also alleged that his father kidnapped him.
The two were last seen reportedly in a motel in Springfield, Missouri, and police said Viktor's cell phone was pinged in the Houston area. He was also last seen driving a white 2008 Scion TC with Arkansas license plate 940MNT.
"We, along with Texas authorities, are continuing our investigation and cannot speculate on possible charges at this time," Springfield police said Monday in their Facebook post. "We appreciate the concern and assistance provided by law enforcement agencies and thousands of citizens in Missouri, Arkansas, Oklahoma, Texas and beyond."
There have been several incidents earlier when a toddler went missing and their parents have been charged with the endangerment of their child's safety.
In November this year, a toddler went missing in Texas, who was reportedly left outside in the middle of the night as punishment for not drinking her milk. Three-year-old Sherin Mathews was last seen by her father, Wesley Mathews. Mathews was later arrested on charges of endangering a child but released after posting bail. Police had also issued an amber alert for the child then.
The body of a small child had been found at the end of November during the search for the missing 3-year-old Texas girl, authorities had said. Richardson police said then that the child's body had been discovered in a culvert situated less than one mile from the toddler's home.
© Copyright IBTimes 2023. All rights reserved.