Amber Heard 'Created A Wrath' And Hurt Battered Women, Former Judge Claims
KEY POINTS
Amber Heard "created a wrath that wasn't there" with her allegations against Johnny Depp, former judge Jeanine Pirro says
The Fox News host claimed Heard "tried to ride on the wings of battered women"
Heard called the verdict in her and Depp's defamation trial "a setback" for domestic abuse victims
Amber Heard's allegations she was abused by her ex-husband Johnny Depp will hurt battered women in the future, a former judge has claimed.
After six weeks of trial and days of deliberation, a Virginia jury unanimously agreed Wednesday that Heard, 36, defamed Depp, 58, in her 2018 Washington Post op-ed about surviving domestic abuse.
Jeanine Pirro, a former New York State judge and prosecutor, reacted to the verdict on Fox News' "The Five." The TV host applauded the jury's decision and said the evidence was "overwhelming" on Depp's part.
Pirro went on to claim, "The one thing that [Heard] did was she hurt battered women. She hurt the women coming forward. She talked about how she felt the wrath of society. No, you created a wrath that wasn't there because you tried to ride on the wings of battered women."
Pirro may be referencing Heard's op-ed, in which the actress wrote that when she became a "public figure representing domestic abuse," she "felt the full force of our culture's wrath for women who speak out." The "Aquaman" star also claimed she was warned that she would be blacklisted once the op-ed was published.
Following Wednesday's verdict, Heard released a statement calling the decision "a setback" for domestic abuse victims.
"It sets back the clock to a time when a woman who spoke up and spoke out could be publicly shamed and humiliated. It sets back the idea that violence against women is to be taken seriously," she wrote.
Roy Gutterman, a professor at Syracuse University's Newhouse School and director of the Tully Center for Free Speech, said that the verdict was "shocking" to some.
"At this point, it is difficult to assess the long-term effect this decision will have on defamation law and whether it will chill future speakers and writers from addressing potentially controversial issues. I think it might have a chilling effect," Gutterman was quoted by People as saying in a press release.
The professor continued, "The defamation claim is based on a statement in a newspaper column. The weeks of testimony were at times lurid and even entertaining, but I'm not sure it adequately proved anything beyond the fact that two movie stars had an extremely volatile relationship."
Depp, for his part, said in a statement after the verdict that Heard's allegations had a "seismic impact on my life and my career," but "six years later, the jury gave me my life back."
The jury awarded Depp $10 million in compensatory damages and $5 million in punitive damages, the latter of which the judge reduced to Virginia's statutory cap of $350,000.
Heard was also awarded $2 million in damages as she partially won her countersuit over comments made by Depp's former lawyer, who called her abuse allegations a hoax.
Heard's lawyer Elaine Bredehoft told "Today" that her client plans to appeal the verdict — and has "excellent grounds" for it.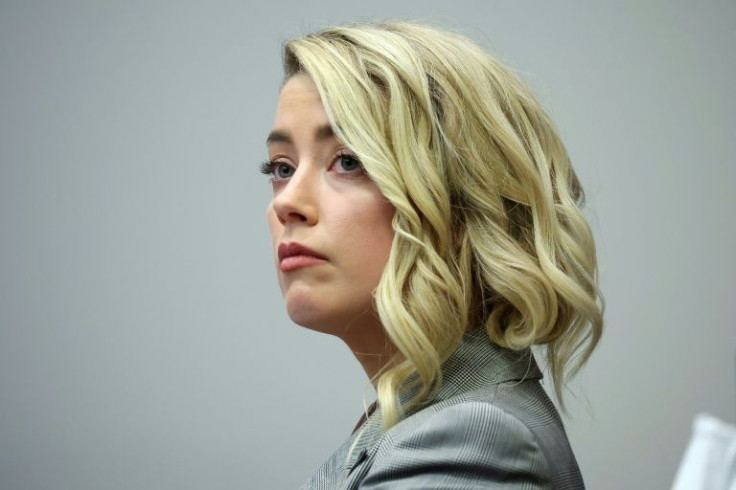 © Copyright IBTimes 2023. All rights reserved.