Amber Heard Fired From 'Aquaman 2'? Why Fans Think She's Been Axed
KEY POINTS
Some reports have claimed that Amber Heard is allegedly no longer part of "Aquaman 2"
There has been no official word from the actress and Warner Bros. over the rumor that she's been fired
Twitter users are celebrating her alleged firing despite the rumor remaining unconfirmed
Has Amber Heard been axed from "Aquaman 2"? This is what Andy Signore of Popcorned Planet and some outlets have claimed, though there is no official word from the actress or Warner Bros.
In a video posted on the Popcorned Planet YouTube channel Thursday, Signore, the co-creator of Honest Trailers and former boss of Screen Junkies, discussed the speculations surrounding Heard's involvement with "Aquaman 2." He claimed to have learned from unnamed sources familiar with those involved in the production that Heard has been fired from the Jason Momoa movie.
"The reality is look the Emilia Clarke part of this story total rumor. Total rumor from everything I've heard no one can confirm that this is real," said Signore, who claimed to have "triple-checked" the information he got from his anonymous "sources." "But the part of this story that is true is that yes, Amber Heard is fired from 'Aquaman 2.'"
He further claimed the firing happened a while ago and that Heard was only saving face every time she spoke about her involvement in the superhero flick.
"It's very clear that she's just being very vague and sort of 'Yeah, man. I mean I'm in it and it's happening.' The reality I've heard is that she's not in it," he continued. "The reality I've heard is that she's out because she's uninsurable because she's such a liability to a production given all the stuff that's already out there, given the fan reactions, given that something else could fall that makes her a liability for a production and for an insurance plan."
However, there has been no confirmation from Heard or Warner Bros. so fans should take this with a grain of salt and wait for an official announcement.
But though this rumor remains unconfirmed, some Twitter users are already celebrating with memes claiming victory in the war against Heard.
"I heard Amber Heard was finally fired from Aquaman 2 and all I wanna say is...bless," one user tweeted, while another wrote, "It's about damn time."
"Amber Heard has been fired from Aquaman 2........GOOD!!" another commented. "Amber heard is being fired from Aquaman 2...Justice for Johnny depp. Women can be just as abusive as men," another wrote.
Others are hoping that Clarke takes over her role and has an onscreen reunion with her "Game of Thrones" co-star, Momoa.
In November 2020, Heard shot down rumors that she has been axed from her role as Mera in the sequel to James Wan's 2018 superhero hit.
"I'm super excited about the amount of fan love and the amount of fan appreciation that Aquaman has acquired and that it has garnered so much excitement for Aquaman and Mera that it means we'll be coming back," Heard tells Entertainment Weekly. "I'm so excited to film that."
Meanwhile, Heard also recently became a hot topic on Twitter after netizens noticed that her name was not on the credits in the trailer for Zack Snyder's "Justice League" and did not spot her in the clip. However, the actress is expected to appear in the "Snyder Cut" as she wrapped up her reshoots in December.
Fans were disappointed that she has not been replaced amid her ongoing legal battles with ex-husband Johnny Depp, with a petition to have her removed now having been signed by over 1.8 million people. The actor has lost several big projects in recent years, including "Fantastic Beasts" and "Pirates of the Caribbean."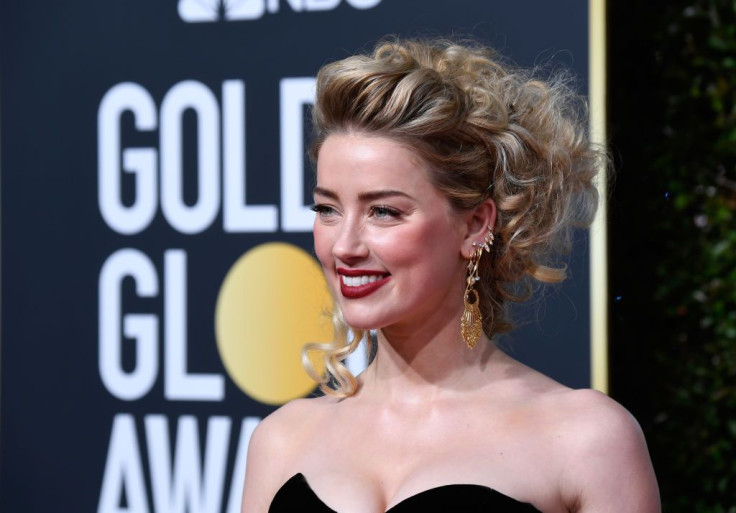 © Copyright IBTimes 2023. All rights reserved.