Amber Heard-Johnny Depp Divorce: Domestic Violence Case Could Be Dismissed For Court Order Violation, Report Says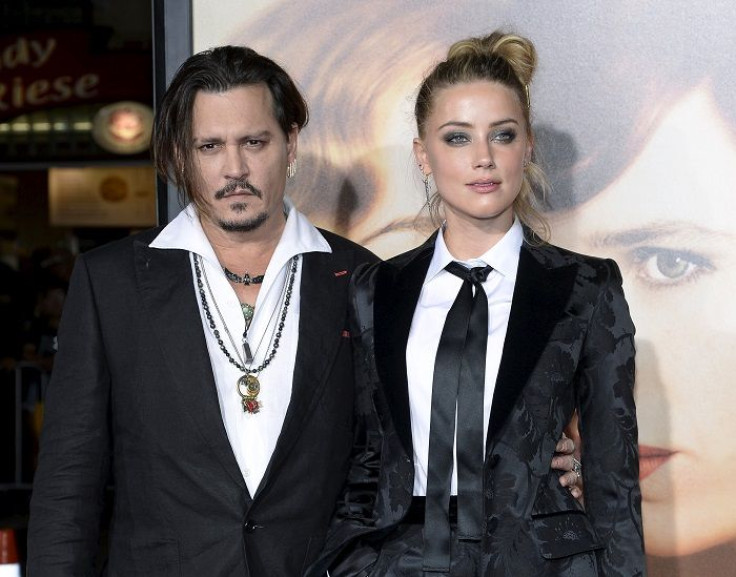 Amber Heard may end up in legal trouble for violating court orders to testify under oath in Los Angeles for her ongoing domestic violence and divorce case with Johnny Depp, TMZ reported. Heard has been recently surrounded by rumors that she is dating Tesla CEO Elon Musk.
According to sources, Heard is still in London where she was spotted on several occasions spending time with Musk. Heard is scheduled to appear for her deposition Friday at 10 a.m. local time. Depp's lawyers have already asked the judge to prohibit her from testifying in next week's trial because she refused to go in the deposition room last weekend and testify.
Depp's lawyer, Laura Wasser, reportedly said that Heard created a lot of trouble when she was asked to sit and testify. According to TMZ, Heard's behavior could end up in the dismissal of the domestic violence case against Depp.
After being married to Depp for 15 months, Heard and the "Alice Through the Looking Glass" star are fighting legal battles surrounding their divorce. Several reports have surfaced about their feud, including some claiming that Heard, who has accused Depp of abuse, is after his money.
Last week, reports surfaced that Depp is said to have a list of nearly two dozen witnesses ready to take the stand and testify in his favor, TMZ reported.
© Copyright IBTimes 2023. All rights reserved.