Amber Heard Should Be Removed From 'Aquaman' After Johnny Depp Abuse, Netizens Suggest Replacement
KEY POINTS
Twitter users want Amber Heard to be replaced in "Aquaman"
Twitter users suggested actresses who can replace Amber Heard's role in "Aquaman"
Amber Heard deleted the comments on her latest post on Instagram
Netizens want Amber Heard to be removed from "Aquaman" after the confirmation that she hit Johnny Depp and suggested a potential replacement.
Just recently, a recording of Heard admitting that she hit her ex-husband Johnny Depp made rounds online. Many immediately reacted and called for justice for the "Pirates of the Caribbean" actor.
This time, social media users want more because aside from giving Depp justice, they want Heard to be removed from her movie projects. Several are calling the "Aquaman" production to replace Heard in the film, with some of them even suggesting actresses who can potentially take over Heard's role.
"Petition to recast Amber Heard as 'Mera' in "Aquaman", abusers have no place in the film industry! So who will be the fittest substitution of Amber Heard to portray Queen Mera in Aquaman 2? Maybe,Dakota Johnson would be a great choice to replace her.She's hot but quite shy HAHAH.," @ibcig wrote on Twitter.
"If Amber Heard gets recast in Aquaman 2 (which she should be) I would like to see Emilia Clarke get the role. She and Jason are so close, they have great chemistry, and she's an amazing actor," @Garrick_KI suggested.
"So since Amber Heard will lose her role as Mera, because she ought to be in jail, not in front of a camera, I nominate Deborah Ann Woll for the role. #AmberHeardIsAnAbuser #justiceforjohnnydepp #fireamberheard," @aceinherplace added.
"Wow, they look so much alike. Really hope they take Amber out of the movie," another agreed.
"I fully second this motion!!! They can even save money on the wig, plus she's a better actress all around that isn't an abusive certified psycho," @vamptramp91 wrote.
"Hey DC, throw away the whole amber heard and just cast me instead," Ally Kay wrote nominating herself for the role.
Just recently, Heard shared a selfie on Instagram, but the comment section was flooded with ill-comments attacking her for abusing Depp. Heard deleted several comments which only infuriated the online users who kept on commenting on the post and calling for justice for Depp.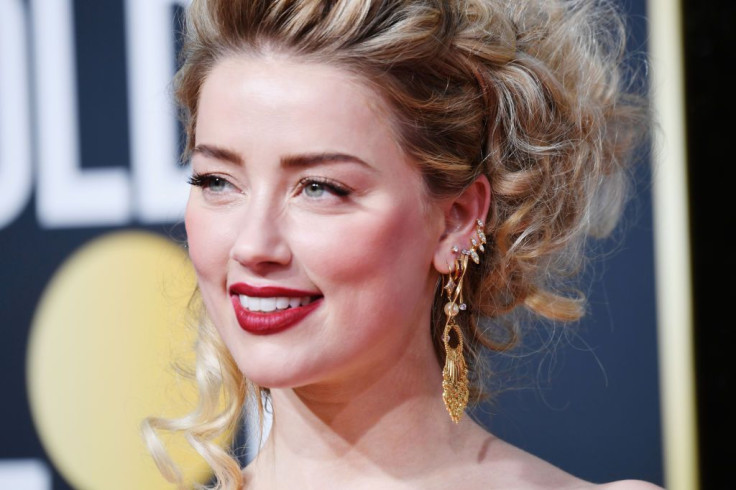 © Copyright IBTimes 2023. All rights reserved.