Amber Heard's Old Interview Resurfaces, Contradicts Testimony About Johnny Depp: Report
KEY POINTS
A TikTok user shared a video showing how Amber Heard's story about Johnny Depp apparently changed, a report claims
Heard testified Wednesday that she "wasn't a fan" of Depp before their relationship
Heard appeared to suggest otherwise in a 2011 interview from her and Depp's press tour for their movie "The Rum Diary"
Amber Heard testified this week that she "wasn't a fan" of Johnny Depp before they met and began dating, but a resurfaced interview appeared to suggest otherwise, according to a report.
On Wednesday, the "Aquaman" star took the stand to speak for the first time on day 14 of Depp's defamation trial against her in Fairfax, Virginia, where Heard testified that while she knew who the actor was, she wasn't a fan of his work before their relationship, Page Six reported.
But TikTok user @courtneymack shared a video allegedly showing how Heard's story apparently changed.
"I knew who [Depp] was," the 36-year-old actress testified in court Wednesday. "I wasn't familiar, you know. I wasn't a fan of his work. I wasn't familiar with him."
The TikTok user's video then cuts to an October 2011 interview from Heard and Depp's press tour for their movie "The Rum Diary." At the time, Heard was asked by SheKnows whether she was a fan of Depp growing up.
"I mean, who isn't a fan of Johnny's? That's a given," Heard responded. "He's been a cultural icon and a talented actor for since I can remember."
Social media users immediately reacted to the video.
"Caught lying in court under oath!" one commenter claimed.
"At this point, she's made up so many lies that she cannot remember what she has said," another alleged.
"'I knew who he was,' 'I wasn't familiar with him,' wait, what?" another TikToker commented with laughing emojis.
"Lawyers literally having TikTokers doing all their research," another person wrote.
Depp and Heard met on the set of the "The Rum Diary," which began production in early 2009. They began dating in 2012 and tied the knot in February 2015. She filed for divorce in May 2016, and their divorce was finalized in January 2017.
Depp is suing Heard for defamation over her 2018 Washington Post op-ed, in which she wrote that she was a victim of sexual violence and domestic abuse without naming her ex-husband. However, she wrote it after she was granted a restraining order against him in 2016 over abuse allegations, which he has denied.
Following Heard's testimony, a rep for Depp told People that the actor's lawyers "correctly predicted" that Heard would deliver "the performance of her life."
"While Ms. Heard's stories have continued to grow new and convenient details, Mr. Depp's recollections have remained exactly the same throughout the six painful years since her first allegations were made," the spokesperson added. "His truth — the truth — is the same no matter the environment in which it has been presented."
A spokesperson for Heard responded to the statement, alleging that Depp's defamation claim is "falling apart" and that his lawyers "are turning from prosecutor to persecutor."
"[Depp's lawyers] boast that Mr. Depp's story has not changed. If so, since he lost the Domestic Violence Restraining Order and he resoundingly lost the libel case in the UK, perhaps he should consider a new strategy rather than the recycled approach of attacking the victim, and refusing to take responsibility for his own conduct," Heard's spokesperson added.
The trial is currently on a break through May 16, when Heard will return to the stand.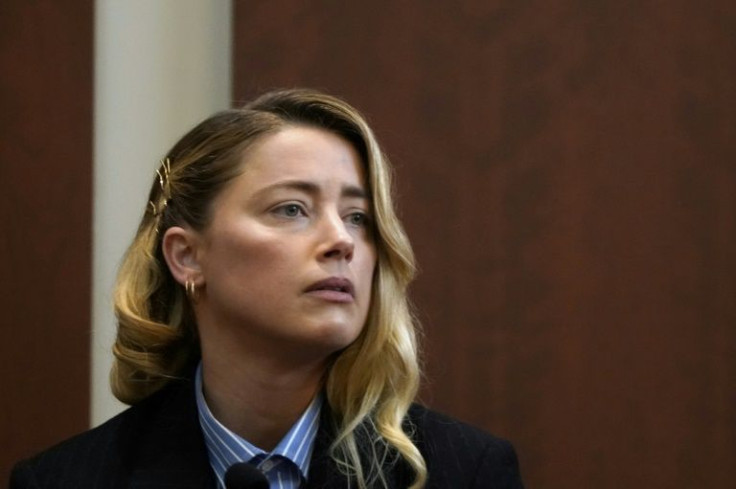 © Copyright IBTimes 2023. All rights reserved.