Amber Heard's Op-Ed Didn't Get Johnny Depp Fired From 'Pirates,' Disney Executive Says
Amber Heard's 2018 Washington Post op-ed was not among the factors that led to Disney firing Johnny Depp from the "Pirates of the Caribbean" film franchise.
As the defamation trial between Heard and Depp resumed on Thursday, Tina Newman, a production executive at the Walt Disney Studios, denied the piece was the reason the actor was left out of the sixth film.
Depp's legal team has claimed Heard's opinion editorial in which she described herself as "a public figure representing domestic abuse" caused the actor to suffer monetary damages by losing his deal with Disney.
Newman was tasked with combing through the company's documents and testified that she found nothing to suggest Heard's article led Disney to terminate its relationship with Depp.
Newman also revealed employees involved with the production of the film did not oppose Depp's involvement based on Heard's article.
"Are you aware of any decision maker outside of Disney — and by this, I'm including producers, directors, people of that ilk — who have ever said they were not casting Johnny Depp in 'Pirates' six or any other movie because of Amber Heard's op-ed from December 2018?" Newman was asked
"No," Newman replied.
Newman's testimony comes a day after Heard's sister, Whitney Henriquez, testified that Depp became controlling and abusive toward the "Aquaman" actress over time.
Henriquez, who occasionally lived with the actors, was asked about a 2015 incident in which Depp allegedly attacked her and Heard on a staircase at the couple's penthouse.
Henriquez claimed the couple got into an argument after Heard found texts that suggested Depp was having an affair. Things escalated after Depp allegedly threw a Red Bull can, which struck his nurse Debbie Lloyd in the back.
"I'm at the top of the stairs with my back to the stairs, and that's when Johnny runs up the stairs. I'm facing Amber, he comes up behind me, strikes me in the back," Henriquez claimed.
Henriquez claimed Heard smacked Depp to defend her sister before the actor's security guard, Travis McGivern, arrived.
"By that time, Johnny had already grabbed Amber by the hair with one hand and was whacking her repeatedly in the face with the other as I was standing there. Travis then pulls them apart," she said.
Depp allegedly destroyed Heard's closet after the altercation and Henriquez was later given a non-disclosure agreement to sign.
Henriquez revealed she didn't believe she signed the form and "left sometime after."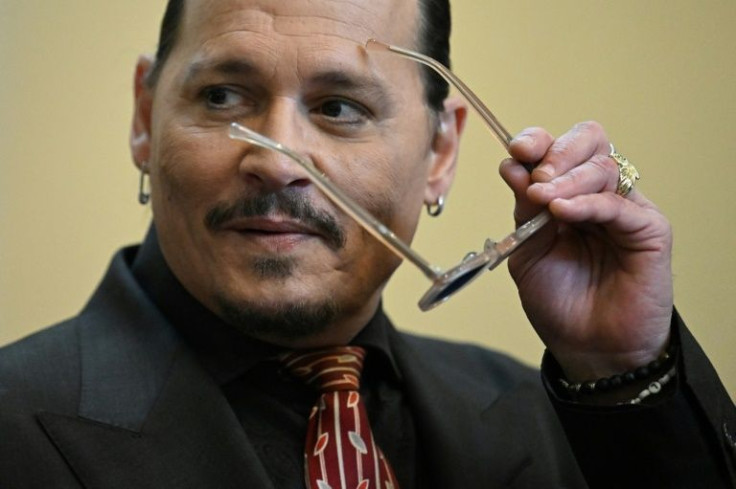 © Copyright IBTimes 2022. All rights reserved.
FOLLOW MORE IBT NEWS ON THE BELOW CHANNELS