Amber Rose Faces Backlash On Instagram After Letting Her Son Get His Nails Painted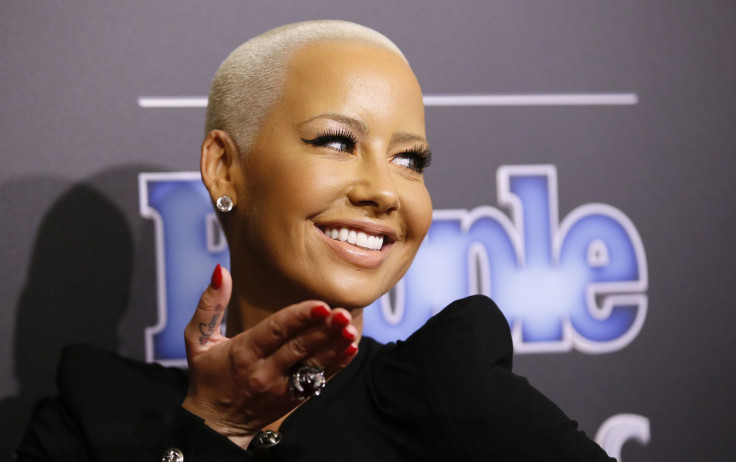 What Amber Rose thought would be a cute video of her and three-year-old son Sebastian at a nail salon has turned into an Instagram page full of hateful comments.
Earlier Tuesday, Rose, 33, posted a video of her son, Bash, waiting for his turn to get a manicure and a pedicure. "Hey, pumpkin, are you excited to get a pedicure and manicure?" Rose can be heard asking her son. "It's gonna be so cool," Rose continued, then asking her son what color he wanted his nails painted. "Orange!" Bash replied.
Rose's post, which has over 2,000 comments, is now full of hateful and homophobic replies. "He definitely gon' be gay when he get older, sad but true," wrote one user. "Man is this b---- crazy… If I had kids, I wish my [baby mother] would get my son nails painted, I'l [sic] be beating her a-- silly," wrote another.
It seems like Rose may have been ready for some of the backlash she was going to receive because she wrote an inspiring message in the video's caption. "We encourage our children to paint, draw and be creative so why block them from their creativity when it comes to self expression? F--- society standards and gender roles! Let your children be great."
Fortunately, not all of the comments on the video were bad. Many users came to Rose's defense and even praised her. "Some of you people are so sad," wrote one user. "This little boy is just happy he is spending time with his mom and getting fun nails. Where is the harm?"
Another user loved what Rose was doing and advised her to ignore the bad comments. "I love this! Never limit your children and ignore the naysayers that live in a bubble," the user wrote.
While dating rapper Wiz Khalifa, the two introduced their son Sebastian to the world on Feb. 21, 2013. The couple has since split up but have joint custody over the child. In a May interview with People, Rose spoke about becoming a role model for her son. "Having him was like, you know what, I have to be stronger than I ever have been in my whole life, for him. He needs to look at his mom as Superwoman."
© Copyright IBTimes 2023. All rights reserved.