Amber Rose Says No To Dating: 'Single For The Rest Of My Life'
Amber Rose is done with dating.
The 39-year-old model, whose past romances include Kanye West, 21 Savage and ex-husband Wiz Khalifa, appeared on Wednesday's episode of "Sofia With An F" podcast hosted by Sofia Franklyn. In the episode, Rose opened up about her past heartaches and shared her current thoughts on dating and relationships with Franklyn, who was formerly part of the hugely successful "Call Her Daddy" podcast.
"I want to be single for the rest of my life. I don't want to share my house or my life with anyone. I don't want anyone around my kids. I don't want to have sex ...It's so gross," Rose said.
She continued, "I'm fine with being by myself too. I'm very happy to not share my bed with anyone."
The actress dated Kanye West from 2008 to 2010 and later married rapper Wiz Khalifa in 2013. But only a year later, she filed for divorce from the "Can't Stay Sober" rapper due to irreconcilable differences.
"My ex-husband cheated on me," she said. "We were married, we were young. I forgive him. We are the best of friends now."
Rose, who shares 9-year-old son Sebastian with the 36-year-old rapper said she "cried every day for three years" while she dated other people after the divorce.
"I married my soulmate and then all of a sudden, he wasn't there anymore because of mothers, the internet, there was too much pressure to be married so young and we just had a baby. I was f–king heartbroken...but then I also watched my mother be heartbroken over men and never recover so I forced myself to date people while I was not recovered...and I looked back and I shouldn't have dated other men," she said, and admitted that Wiz Khalifa was "the love of her life."
Rose also pointed out that "it was also pressure" seeing Wiz with other women while she was "dying inside."
"I gotta find somebody I like and I can't live with this because I'll drive myself crazy," she said.
Rose began dating 21 Savage in 2017 but admitted that the relationship did not last as she was "still heartbroken" over her ex-husband.
Most recently, she dated Alexander "AE" Edwards from 2018 to 2021 and has a 3-year-old son, Slash Electric Alexander Edwards from the relationship.
Edwards is now dating music legend, Cher.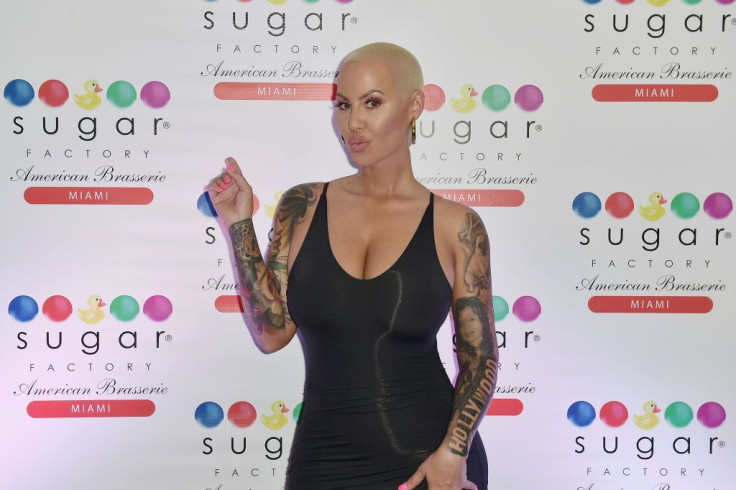 © Copyright IBTimes 2023. All rights reserved.