Amber Rose Shares Nine-Months Pregnant Belly Picture [PHOTOS]
Amber Rose is nine-months pregnant, and showed off her huge baby bump on her Instagram account.
The former vixen, who is engaged to rapper Wiz Khalifa, had the photo caption, "9 months Pregnant & no stretch marks on my body thank u Jesus!!! :-)."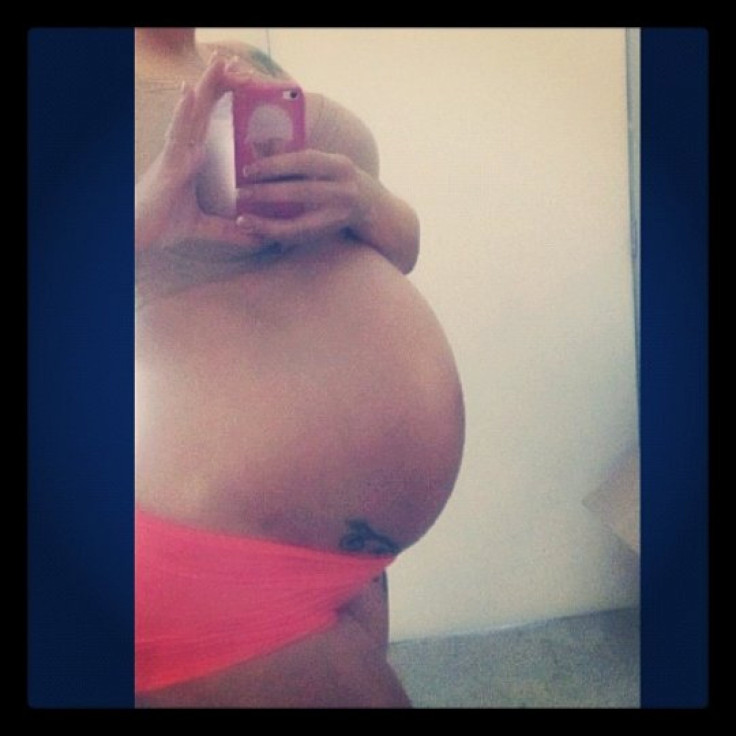 Earlier this month, Rose had two baby showers, and showed off the photos of her celebrating her pregnancy on Instagram.
For her first baby shower, Rose wore a colorful neon dress by designer Jeremy Scott. The shower was attended by close friends, including singer Christina Milian, models Jasmine Sanders, Toccarra Jones, as well as Khalifa.
"We had a good ol down home baby shower today," Amber tweeted after the special event.
"No Papz, No booshiness just Fun, Friends, Family, Food & Good times #DownHomePhillyGirl :-)."
For the second baby shower, Rose wore a tight multi-colored dress with roses along with an overly decorated white and blue hat, Rose looked ecstatic as she awaits the birth of her son.
Rose tweeted about the difficulties of a growing baby bump. "I guess u just don't sleep in ur 8th month of pregnancy I can't get comfortable cuz my belly Is to big now ...so I'm Up watching ID :-)," she wrote on Thursday.
Rose and Khalifa publicly announced Rose's pregnancy when Khalifa told MTV's Sway Calloway on the red carpet at the 2012 VMA Awards: "We're expecting a beautiful lil baby -- me and Amber. We're so excited. We're having a baby!"
© Copyright IBTimes 2023. All rights reserved.