Amber Rose 'Shocked' To Discover Her Name Was Allegedly Linked To Prostitution Scandal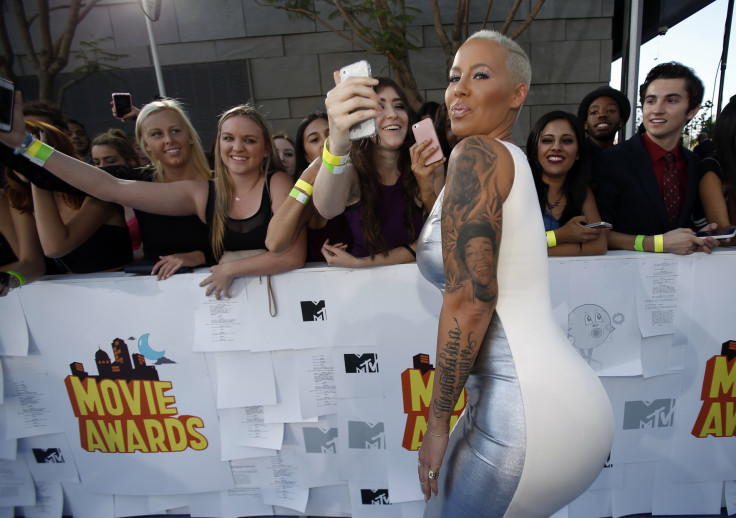 Amber Rose says she was shocked when she realized that her name was allegedly used to lure girls into a prostitution scandal, without her knowledge.
The Los Angeles Police Department is investigating a company that used Rose's name without her permission to bring in models "for a paid celebrity photoshoot and clothing line," according to TMZ. The potential models who got in touch with the company after seeing their Instagram ad were then told that they would be chosen by an interview process with Rose.
Reports further claim that the chosen women were then interviewed by a Rose lookalike on FaceTime. The company pulled off the interview by using her old Ustream clips but "bad connection" or call drops made it impossible for them to conduct the full interview.
The wannabe models were then asked to go on a date with men selected by the company. When the girls agreed, they were also sent text messages asking them about their willingness to have sex with the men, Page Six reports.
Rose heard about the scandal when an Instagram user tagged her in one of the pictures with a caption: "I just Facetimed with Amber and she was trying to get me to have sex with guys.'" The model immediately took to Twitter and warned her fans about the fake video.
"If ur receiving emails or Text from amberrosemuva@gmail.com dat ain't me Bih," Rose tweeted.
"Apparently that email has been Facetiming my fans 2 with an old ustream I did then hanging up saying they have bad reception smh," she said in another tweet.
Rose also spoke about the scandal when she appeared on the show, "The Doctors."
"I was in shock, because I'm all for women empowerment and to see something like that, it made me really sad."
It's unclear if Rose will take any legal action against the company.
© Copyright IBTimes 2023. All rights reserved.