American Academy Of Pediatrics Recommends Universal Masking For Fall School Reopenings
When schools reopen in the coming weeks, the American Academy of Pediatrics (AAP) recommends universal masking for all students regardless of whether or not they are vaccinated.
On Monday, the association released an updated mask guidance, which recommends ages 2 and older should wear face coverings to school this fall amid the spread of the highly contagious delta variant.
"There are many children and others who cannot be vaccinated," said Sara Bode, chair-person elect of the AAP Council on School Health Executive Committee.
"This is why it's important to use every tool in our toolkit to safeguard children from COVID-19. Universal masking is one of those tools and has been proven effective in protecting people against other respiratory diseases, as well."
Research has found reopening schools isn't necessarily linked to an increased number of COVID-19 cases if there is a mask mandate in place, according to the CDC.
"It's also the most effective strategy to create consistent messages and expectations among students without the added burden of needing to monitor everyone's vaccination status," Bode said.
The AAP updated masking recommendations differ from the one shared by the CDC, which states vaccinated faculty members and students aren't required to wear masks when they return to school for in-person learning.
During a Monday appearance on CNN, Dr. Anthony Fauci appeared to agree with the AAP updated recommendation and suggested it was something that should be followed to stop the spread of the coronavirus.
"When you have a degree of viral dynamics in the community and you have a substantial proportion of the population that is unvaccinated, you really want to go the extra step, the extra mile, to make sure that there is not a lot of transmission, even breakthrough infections among vaccinated individuals," he said.
Nonetheless, both the CDC and AAP appear to agree that in-person learning is the best option for students in the fall.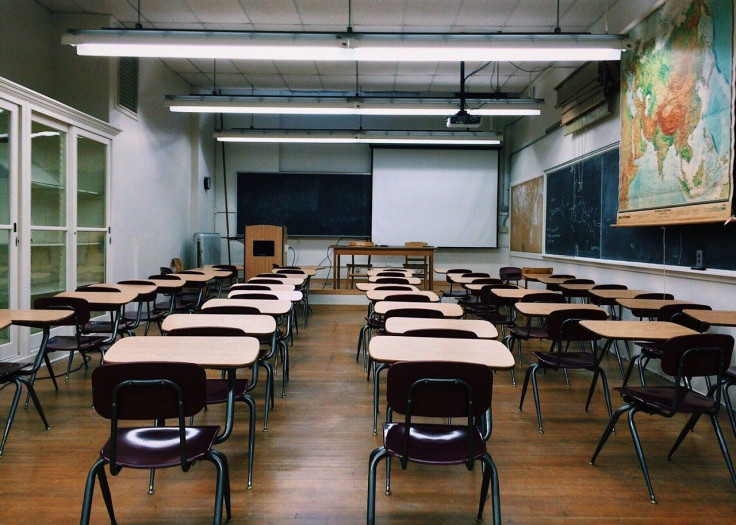 © Copyright IBTimes 2023. All rights reserved.