American Airlines Parent AMR Files for Bankruptcy, Names Thomas Horton as CEO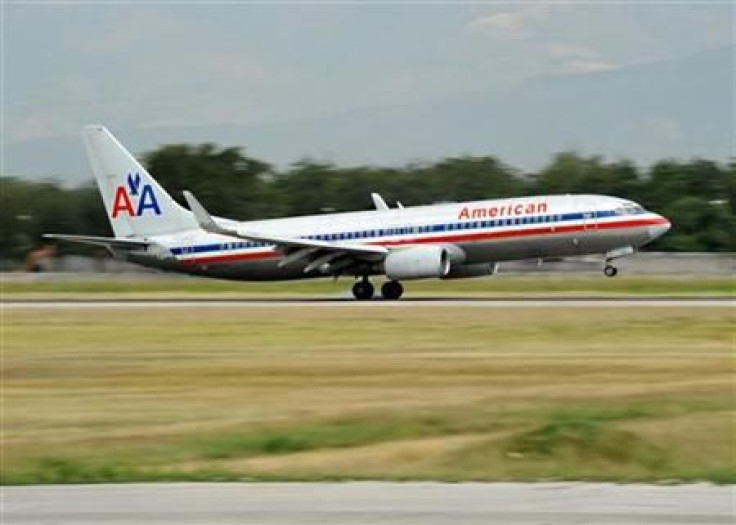 AMR Corp. (NYSE:AMR), the parent company of American Airlines, has filed for bankruptcy protection under Chapter 11 in the U.S. Bankruptcy Court for the Southern District of New York to shed its debt load and reduce costs after failed negotiations with pilot unions and higher fuel costs forced the company to take the last resort.
The market has been speculating about a bankruptcy filing of AMR as the shares tanked and the company has been losing money in the last several quarters, whereas its rivals have reported profits.
We took this action in order to achieve a cost and debt structure that is industry competitive and thereby assure our long-term viability and ability to continue delivering a world-class travel experience for customers, AMR said in a statement.
The airline expects to continue normal operations throughout the bankruptcy proceedings and the filings would not directly impact the company's operations outside the United States.
American Airlines, American Eagle and the AmericanConnection airlines serve 250 cities in 40 countries with, on average, more than 3,400 daily flights. The combined network fleet numbers more than 900 aircraft.
Separately, AMR has named Thomas Horton as the chairman and chief executive officer of the company, succeeding Gerard Arpey, who informed the Board of his decision to retire. Horton will continue to serve as President of AMR and American.
Today, we entered a new phase in the evolution of this great company with a talented and experienced new leader, Tom Horton, succeeding Gerard Arpey, who skillfully led our company through some of its most challenging times, said Armando Codina, lead independent director of AMR. With more than 22 years at American, Tom is ideally suited to guide the company through this next important period.
Fort Worth, Texas-based AMR, the third major airline to file bankruptcy after UAL Corp. and Delta Airlines, listed assets of about $24.72 billion and liabilities of $29.55 billion, according to its Chapter 11 filing. The company employs 80,800 people, as of Sept. 30.
In 2003, AMR avoided a bankruptcy, while rivals Delta and UAL chose to file bankruptcy and were able to scrap existing labor deals. Both UAL Corp and Delta Air Lines have merged with other carriers. Delta Airlines bought Northwest Airlines, while UAL Corp bought Continental Airlines to form United Continental Holdings.
AMR became the victim of surging fuel prices and high debt-load that is hurting the airline industry, in general. For its third quarter ended Sept.30, AMR's revenue rose 9 percent to $6.38 billion, but the aircraft fuel costs surged 40 percent to $2.25 billion. Other costs including wages, rent have all increased forcing the company to report a loss of $162 million.
Taking into account the impact of fuel hedging, AMR paid on average $3.15 per gallon for jet fuel in the third quarter versus $2.24 per gallon in the third quarter of 2010. As a result, the company paid $653 million more for fuel in the third quarter of 2011 than it would have paid at prevailing prices from the corresponding prior-year period.
As of Sept. 30, AMR had about $4.8 billion in cash and short-term investments, including a restricted balance of $474 million.
But AMR's total debt was $16.9 billion at the end of the third quarter, compared to $16.2 billion a year earlier. AMR's net debt, which it defines as total debt less unrestricted cash and short-term investments, was $12.6 billion at the end of the third quarter 2011, compared to $11.6 billion at the end of the third quarter 2010.
The process launched today will no doubt require far-ranging and sometimes difficult change, but it represents an opportunity to rebuild American in a way that assures its ability to compete in a changed world, said Arpey. I appreciate the Board's confidence in me, but I also believe that executing on this plan requires a new leader for a new time.
AMR shares, which have lost more than 75 percent of its value since January 2011, closed Monday's regular trading session at $1.62.
© Copyright IBTimes 2023. All rights reserved.