'American Horror Story: Cult' Spoilers: What Will Happen On Episode 4?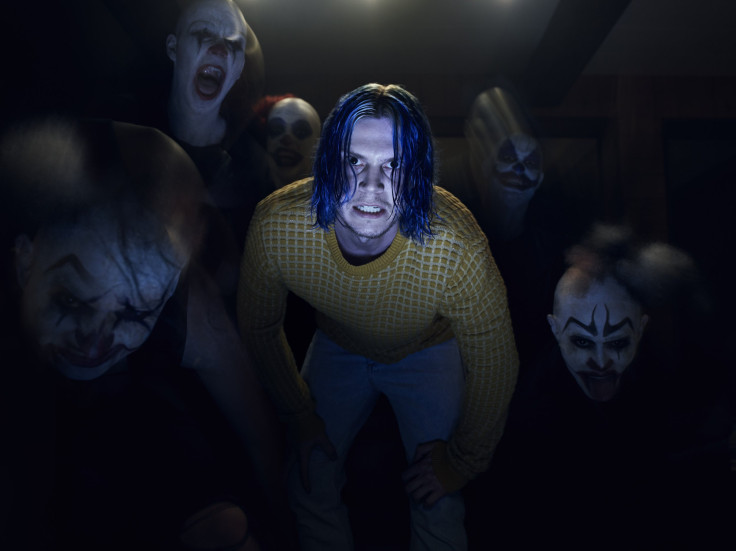 With a serial killer on the loose, it looks like the bodies are beginning to pile up on "American Horror Story: Cult." While some characters will remain in fear following the aftermath of the election, in episode 4, "11/9," others will finally take control of their lives and make decisions that may have grave consequences.
Check out these 4 things you should expect to see in "American Horror Story: Cult" Season 7, episode 4.
Winter Will Join Forces With Kai
In the promo, Winter (Billie Lourd) can be seen wearing a black hat and scarf that cover her face, as she stands next to a someone wearing similar attire. Ths person appears to be Kai (Evan Peters). The two look as if they are in a basement, participating in something that they probably shouldn't be. A body is later seen being wheeled out of a home and Kai asks Winter, "How does it feel?"
"Fantastic," she replies.
Although it is unclear what Winter could have done, the young woman is no stranger to exhibiting dark behavior. In the past, she convinced Ally (Sarah Paulson) and Ivy's (Alison Pill) son Oz (Cooper Dodson) to watch murders online and was the reason why the child witnessed his neighbor's murder. Who's to say that Winter didn't commit a crime all on her own.
There Will Be Another Murder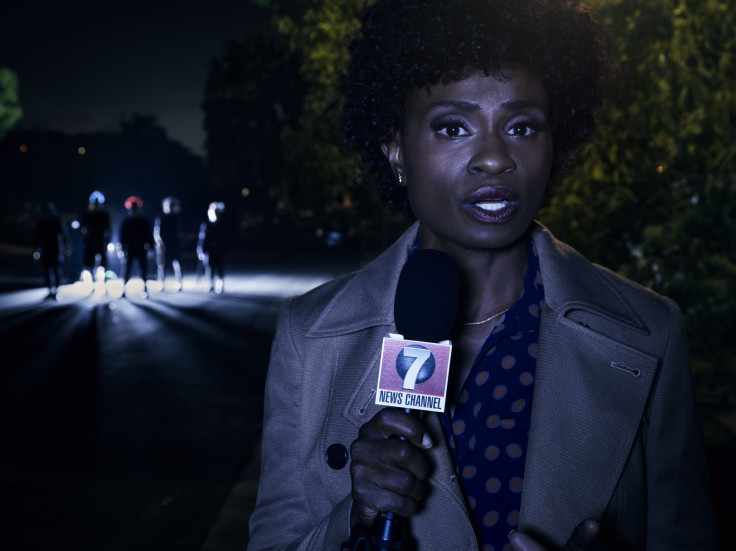 In the promo, it is revealed that one of the top news stories will revolve around the search for a man's head. Although it is unclear who the victim is, after Beverly Hope (Adina Porter) makes the report, the bottom portion of what looks to be a man is seen dripping blood onto the floor as if he was severely cut or wounded. Could this be the victim Beverly was talking about?
Emma Roberts Makes Her "AHS: Cult" Debut
Although she is reportedly only on the show for one episode, it looks like the actress' brief stint on the show will be surrounded by trouble. In the promo, Roberts, who will play Serina Belinda, a Michigan newscaster who is promoted over Beverly, is seen reporting on camera while holding a dog. However, she seems to be taken off guard when she turns around and sees a clown walking towards her.
Prior to Serina's report, Beverly is seen stabbing someone's car tires. Although it is unclear who the vehicle belongs to, there's a chance she could be getting revenge against Serina for stealing the job opportunity.
Kai's Bad Influence Is Beginning To Spread.
In the trailer, Kai can be seen talking to Harrison Wilton (Billy Eichner), marking the second time he has appeared alongside this character. While the two seem to be meeting for a fitness appointment, Harrison is later seen wielding an unidentified weapon that he slams down towards the camera. Could Kai be leading Harrison down a dark path or is he helping him vent his frustrations?
In episode 3, Harrison's wife Meadow (Leslie Grossman) appeared to be the victim of a brutal attack. Although her fate is unknown, it seems like Harrison may have just found a pal who may help him deal with his anger.
"American Horror Story: Cult" episode 4 will air Tuesday at 10 p.m. EDT on FX.
© Copyright IBTimes 2023. All rights reserved.