'American Horror Story' Season 2 Spoilers: Description for 'Asylum' Premiere Released [VIDEO]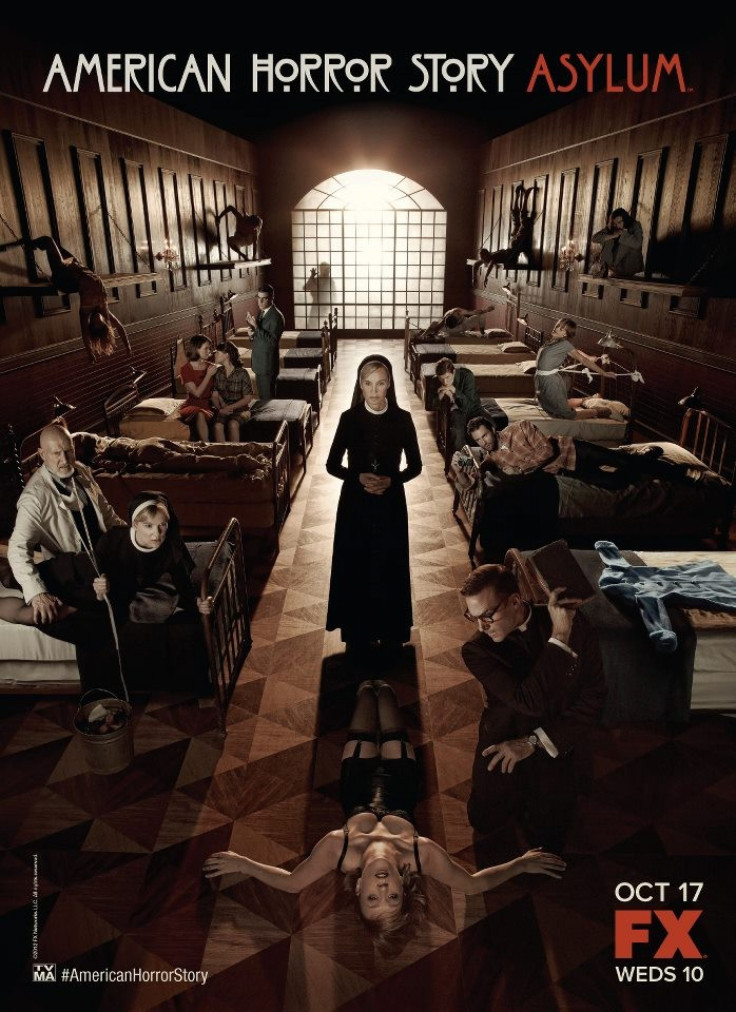 Ready to be committed? "American Horror Story: Asylum" is set to premiere on FX on Wednesday, Oct. 17, and to prepare viewers the network has released some new information about the first episode.
If you missed out on the first season of "American Horror Story," have no fear because the second season is completely different. According to the FX website for the series, the new season, titled "Asylum," is set in 1964 at a "church-run haven for the criminally insane." Inside the asylum, Sister Jude (Jessica Lange), a nun with a troubled past, "rules with an iron fist." But Sister Jude is barely considered a threat to the inmates compared to what else lurks within the locked doors. "From Nazis and serial killers, to mutants and aliens, no one is safe inside these walls."
So how will "American Horror Story" kick off? Viewers can expect the premiere episode to be titled, "Welcome to Briarcliff."
"Welcome to Briarcliff Manor, a notorious insane asylum which is home to the deranged serial killer Bloody Face," explains a synopsis released by FX "Lurking in the shadows of this 'sanctuary of healing' are terrifying evils that blur the boundaries between reality and insanity."
"This season of 'American Horror Story' is the sexiest, scariest thrill ride I have ever read," explained Executive Producer Dante DiLoreto in a special "Inside the Asylum" video. The actors in the series made sure to warn viewers that the horrors they are about to face this season are psychological, hopefully leading fans to ask "what is sanity, what is insanity?"
Although a completely new storyline, season two of "American Horror Story" will have a couple of familiar faces returning. Viewers can expect to see Emmy winner Jessica Lange, Zachary Quinto, Sarah Paulson, Evan Peters, Lily Rabe, Frances Conroy and Eric Stonestreet. Don't expect to see the same characters of the L.A. Murder House though. As Evan Peters explained, "It's different because instead of torturing the people, I'm the one being tortured ... and I got to say, I don't like it."
New to the series is "The Voice" judge and Maroon 5 frontman Adam Levine, Jenna Dewan, Clea DuVall, James Cromwell, Franka Potente, Mark Consuelos, Lizzie Brochere, Joseph Fiennes and Chloe Sevigny.
The premiere episode was written by Tim Minear and directed by Bradley Buecker. "American Horror Story" will air on Wednesday, Oct. 17 at 10 p.m. Eastern time on FX.
© Copyright IBTimes 2023. All rights reserved.