'American Horror Story' Season 3 Spoilers: 'Coven' Episode 11 Synopsis Leaks Online; What Will Happen In 'Protect The Coven'?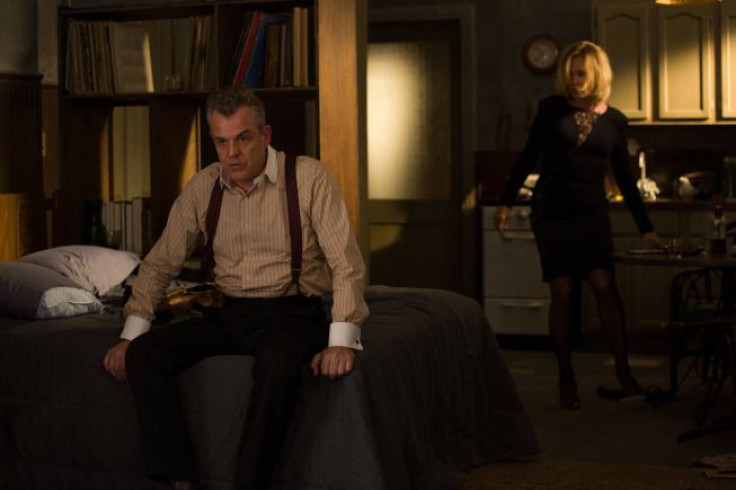 WARNING: SPOILERS AHEAD! Do NOT continue reading unless you want to know some key story lines for episode 11, "Protect The Coven."
New year, new trouble for the witches on "American Horror Story: Coven." Season 3 of the FX miniseries returns with episode 10 on Wednesday, Jan. 8, but the synopsis for episode 11 has already leaked online … and things will somehow manage to get darker.
So, what can viewers expect from "Protect The Coven"? We're breaking down the plot description for the Wednesday, Jan. 15 episode.
A Flashback
In usual "American Horror Story" fashion, the episode will kick off with a flashback. Madame LaLaurie's cruel past has been exposed before, but this time fans will get at peek at Madame LaLaurie's life in New Orleans in 1830 when she just moved into the city. According to the synopsis, LaLaurie's grotesque desire to torture didn't follow her to the Big Easy … but it is where she "discover[ed] her penchant for cruelty."
Death Of A Witch
Cordelia may have teamed up with her mother after discovering that they had a witch hunter after them, but Fiona will quickly fall out of her good graces. As we previously reported, leaked photos tease the death of a witch. Episode 11 will find the Coven will be mourning the loss, leading Cordelia to once again realize that she needs to stop her mother and protect the Coven.
The Corporation
Hank may be dead, but that doesn't mean the witch hunters are done. The Corporation that Hank worked for will be forced to cover their tracks, and his father, Harrison, will be planning a "double cross."
Madama LaLaurie
Last time viewers saw Madame LaLaurie, her head was propped up in Queenie's room and getting educated on African-American history. Of course episode 9 ended with Hank slaughtering everyone in Cornrow City, and fans were left wondering what would happen to LaLaurie's head.
Whether she gets her body back or not, LaLaurie finds her "circumstances more and more intolerable" and decides to return to a "horrifying pastime of old that will make the hours bearable for her again." Will her torturing begin again? It's unclear, but she'll come across "an unexpected ally and kindred spirit" … someone who offers her "a chance at getting the one thing she truly wants."
A Love Story
The Axeman may have been missing-in-action, but he's still around. With Fiona no longer focusing on the witch hunters (and presumably the next Supreme), she'll return to her serial killer lover and make plans for their future.
Queenie Is …
ALIVE! We definitely had our doubts that the human voodoo doll would return, but the synopsis makes it seem as if the teen is alive and well … but still not happy with the Coven. With one witch down and their problems piling up, Cordelia will be making a move to try and regain the trust of "an embittered Queenie."
"Protect The Coven"
One of the witches is dead and while Fiona may be planning her future, the others are working on justice. Zoe and Kyle team up, but are "interrupted by a jealous Madison." Myrtle will grant Zoe "an unexpected gift" that will help her and Kyle with their plans for justice, but Zoe's not sure if she wants the gift. Meanwhile, Cordelia will be making a "desperate sacrifice" to gain the strength and power she needs to protect the Coven from not only the witch hunters but also her own mother. And even though Fiona may be a danger to the young witches, she'll be working alongside Marie Laveau to fight Harrison and The Corporation in a "deadly face off."
Episode 11 of "American Horror Story: Coven" will air on Wednesday, Jan. 15 at 10 p.m. EST on FX. What do you think will happen in "Protect The Coven"? Let us know your thoughts in the comments section or send a tweet to @AmandaTVScoop.
© Copyright IBTimes 2022. All rights reserved.
FOLLOW MORE IBT NEWS ON THE BELOW CHANNELS