'American Ninja Warrior' Star Kevin Bull Signs Endorsement Deal With Obstacle Builder CircusTrix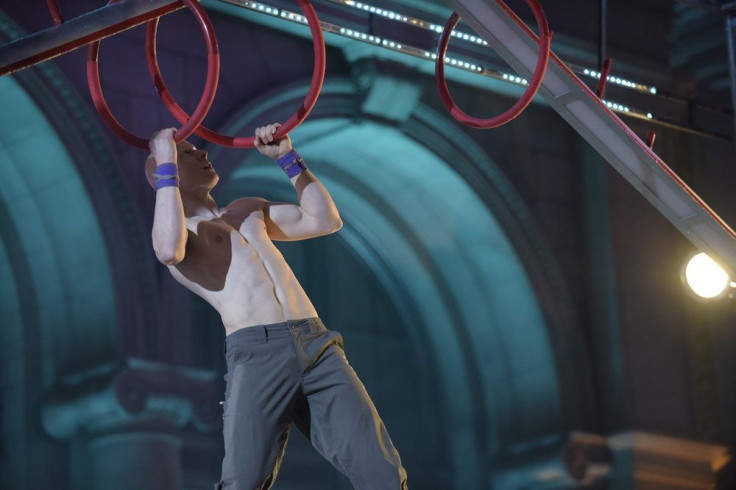 "American Ninja Warrior" star Kevin Bull has signed an endorsement deal that could open the door for more athletes from the NBC sports competition series to cash in on their success on the show.
Bull and CircusTrix, the Palo-Alto, California-based extreme recreation center builder, have inked a deal that will make Bull the face of the company. CircusTrix, which began as a trampoline gym builder, is now the largest builder of "American Ninja Warrior"-style obstacle courses with 25 indoor courses across the country. Bull will train on their courses, represent CircusTrix in radio and TV ad campaigns and provide his "Ninja" expertise to the company's engineers — the "Ninja" equivalent of Bull getting his own line of sneakers.
The deal is a significant step forward for a community of athletes still searching for a business model to capitalize on their success and notoriety from the show. With the exception of limited prize money, "American Ninja Warrior" does not pay its athletes or allow significant on-screen sponsorship.
"I think it is only the beginning," CircusTrix CEO Case Lawrence told International Business Times. "There is no real established market or understanding of that market but the value and the name recognition is there. It is so underrated and undervalued right now."
Lawrence said after hiring Bull to help promote the grand opening of a new indoor course in New Orleans in September 2015, it was a no-brainer to set up the endorsement deal.
"We've been watching this whole establishing, fluid world of 'American Ninja Warrior' develop and this culture of 'Ninja' obstacle courses as a sport. Kevin has established himself as one of the most consistent and most beloved contestants they have had on the show and he has one of the most unique styles." said Lawrence. "We've been blown away by the cult following he has out there."
Bull is a two-time Las Vegas finalist on "American Ninja Warrior," having competed in Seasons 6 and 7. He is known for his unique, inverted style of dangling from hanging obstacles by his legs, not his arms, as well as his shirtless look on the course. Bull said the CircusTrix endorsement deal will help him focus more on "American Ninja Warrior" training.
"Being a 'Ninja Warrior' takes up a lot of time and energy to prepare for the show every year. It makes it hard to hold a regular job, and the only way to make a living off of it is to win, but that doesn't happen every year. There are a lot of us trying to make this more of a full-time thing, and a lot of people have been struggling to do that," Bull told IBT. "It's really great for me to have a partner now to allow me to focus on the training and preparation for next year."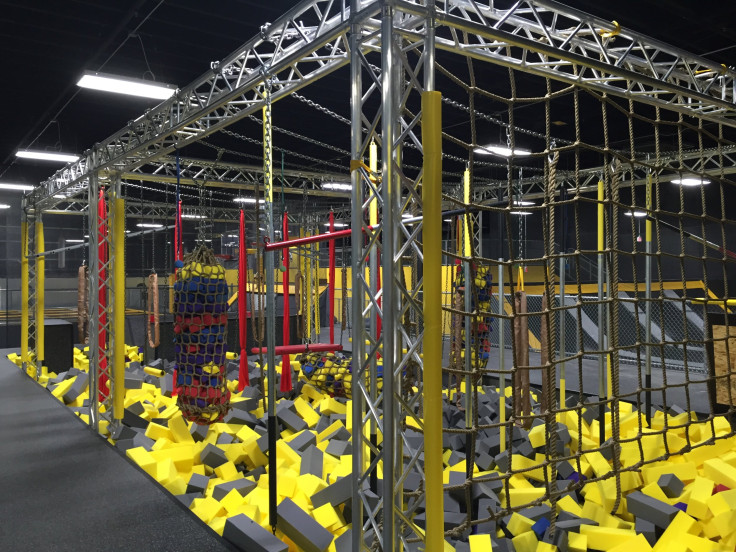 Lawrence is hoping the deal complements CircusTrix's indoor courses as the company looks to capitalize on the "recreational renaissance," a phrase he coined.
"[Kevin is] part of a wave and trend that has snuck up on American pop and sport culture. It really reflects what is happening in America, which is young people participating less and less in organized sports and more in physical pursuits," said Lawrence. "'American Ninja Warrior' is the one manifestation of that in pop culture that represents this parkour movement and the free running movement."
In addition to the personal benefits for Bull, the athlete hopes the deal helps legitimize his fellow "Ninja" athletes' passion.
"[The local courses are] the basis of turning it into a sport. You get that base interest in 'this is what I do for fun,' but if I ever want to truly see it become a professional sport it needs to start out at that level and grow from there," Bull said. "I realized we were working towards the same goals."
Bull will be featured in Season 8 of "American Ninja Warrior," which premieres Wednesday at 8 p.m. EDT on NBC.
© Copyright IBTimes 2023. All rights reserved.