'American Sniper' Trial: First Day Of Court Reveals New Details About Eddie Ray Routh and Death Of Chris Kyle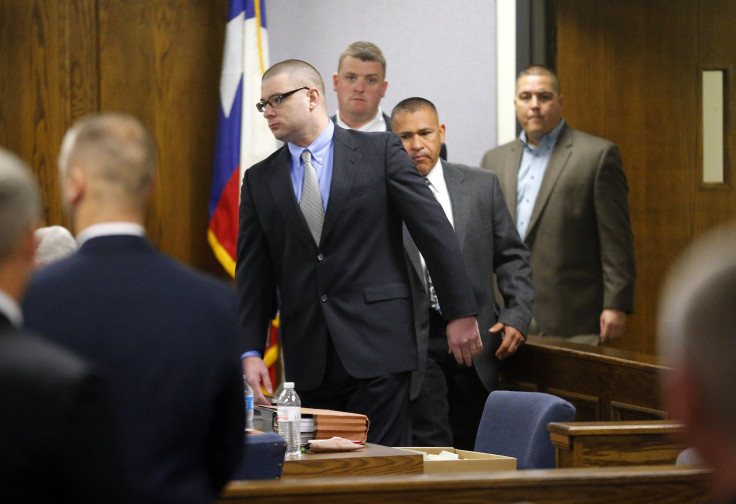 The trial of former Marine Eddie Ray Routh, 27, – the man who shot and killed former Navy SEAL Chris Kyle in 2013 – began Wednesday in Stephenville, Texas. The trial has garnered a lot of media attention and public interest following the release of the Oscar nominated Clint Eastwood film "American Sniper," which catapulted the public profile of its subject Chris Kyle, 38. With millions watching to see what the court will decide, opening statements were delivered today as the proceedings got under way.
Here is a list of things revealed in the first day of Eddie Ray Routh's trial:
During DA Alan Nash's opening statement, some specifics about the shooting were revealed. According to Nash, Chris Kyle had been shot five times in the back and side of his body, and once in the head. Chad Littlefield, Kyle's friend who was also shot and killed by Routh, had been shot in the back, hand, face and head, reports NBC News.
Nash claimed that Routh had been under the influence of drugs and alcohol the day of the shooting, telling the jury, "He used this 'wet' marijuana that morning and he drank whiskey with it."
Nash also refuted the defense's contention that Routh, suffering from PTSD, was not conscious of his actions. Nash told the jury, "He admits [later to his sister] that he murdered these two men, that he used drugs and alcohol that morning and he knew what he was doing was wrong."
Routh's team stood by their defense of temporary insanity. Defense attorney Tim Moore explained to the jury, "At the time of this tragedy, Eddie Routh was insane. Not only did he not know his conduct was wrong, he thought he had to take their lives because his was in danger."
Moore cited a text from Kyle to Littlefield as evidence of Routh's insanity. The text was talking about Routh while the three men were on their way to the gun range where the shooting occurred. The text read, "This dude is straight-up nuts."
However, Nash contested this claim, telling the jury, "The evidence will show that mental illnesses, even the ones that this defense may or may not have, don't deprive people from the ability to be good citizens to know right from wrong, to obey the law."
Kyle's widow, Tara Kyle, took the stand Wednesday to recount their relationship and described her interactions with her husband on the day of the shooting. According to KXAN, an Austin NBC affiliate, Tara Kyle said her husband's texts to her while he was with Routh and Littlefield indicated he was irritated.
The trial will likely continue for weeks before a verdict is reached in the case. Routh faces life in prison if found guilty.
© Copyright IBTimes 2022. All rights reserved.
FOLLOW MORE IBT NEWS ON THE BELOW CHANNELS