Americans' Favorite 15 Cities in the United States [PHOTOS]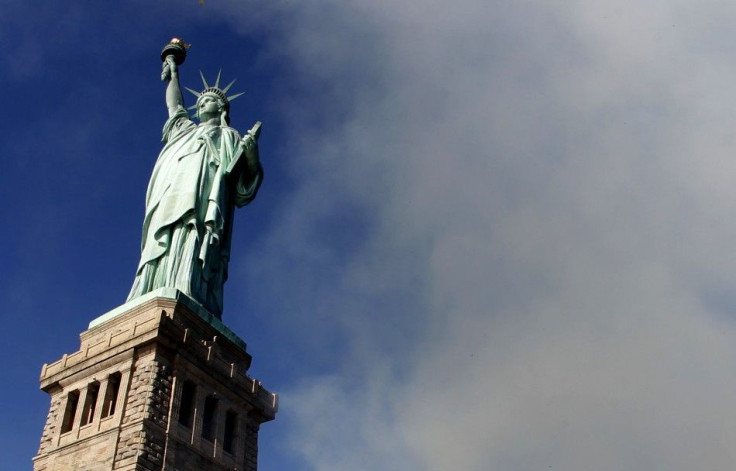 The top 15 American cities favored by citizens of the United States were revealed by a recent poll conducted by one of the world's leading custom market-research firms.
According to the Harris Poll of New York-based Harris Interactive, U.S. citizens opted for their favorite cities on the basis of their geographical areas and climatic conditions.
"Unchanged since 1999, New York is the most frequently mentioned city that Americans would like to live in, followed by San Diego, which remains in the second position, consistent with last year," Harris reported.
Of the top 15 favorite cities, four tied for two rankings each. While Los Angeles and Portland tied for the 13th slot, the southern cities of Atlanta and Phoenix were the 15th most favorite among Americans.
Statewise, California dominated the list with three cities mentioned as favorites by this year's poll respondents.
Have a look at Americans' favorite 15 cities in the United States:
1. New York
The Statue of Liberty is seen early on Oct. 28 during ceremonies marking its 125th anniversary on Liberty Island in New York. REUTERS/Mike Segar
As the main center of international affairs, politics, media, art, films, entertainment, fashion, education, research, and other fields, New York is inarguably Americans' favorite city. A metropolitan area with impact on the world's culture gives the city an edge over other American cities.
2. San Diego
The San Diego skyline is seen from a beach in Coronado, Calif., on Wednesday. REUTERS/Mike Blake
Consistent with last year, San Diego is America's second favorite city, thanks to its pleasant year-round climate and location on the coast of the Pacific Ocean that gifts the city with sunshine and the beach.
3. Seattle
The Pacific Northwest city of Seattle is the third favorite city this year. The Emerald City appears to be steadily climbing in the rankings, up from No. 4 last year and No. 5 the previous year, according to the Harris Poll.
4. Dallas
The Dallas skyline as seen facing southeast. PHOTO: stock.xchng
While Texas was mentioned as one of the top five desirable states to live in, Dallas ranked an impressive No. 4 among cities. This is particularly notable because Dallas was not in the Top 15 list last year at all, and only at No. 10 the previous year, poll results show.
5. Las Vegas
A rainbow appears over hotels on the Las Vegas Strip in after a rainstorm on July 26, 2003. REUTERS/Ethan Miller
Its countless culinary and entertainment options may be what appeals to some people about Las Vegas, which is the fifth top city mentioned this year.
6. San Francisco
The fog-shrouded Golden Gate Bridge is seen in San Francisco on Aug. 23. REUTERS/Robert Galbraith
Known for its cool-summer Mediterranean climate that makes the weather moderate throughout the year, San Francisco is undoubtedly among the top 15 favorites.
7. Boston
A pedestrian crosses a footbridge on the Esplanade on an unusually warm fall day in Boston on Tuesday. REUTERS/Brian Snyder
Boston, with its 21 neighborhoods, enjoys both a warm, rainy, and humid summer and a cold and snowy winter. With a heritage dating to the Revolutionary War, Boston is still among America's favorites.
8. Chicago
A man runs along the water near North Avenue Beach in Chicago on July 20. REUTERS/Jim Young
Americans definitely love sunshine! Chicago experiences all four seasons with its air temperatures reaching notable highs in the hot, windy summer and notable lows in the cold, windy winter.
9. Honolulu
Waves crash into a wall as the sun sets on Waikiki Beach in Honolulu on Jan. 2, 2010. REUTERS/Larry Downing
With the sun, sea, and sand, this Hawaiian city is frequently among America's favorite cities. One point in its favor: Temperatures vary little throughout the year.
10. Denver
The Rocky Mountains and a woody barn are seen from the California Zephyr Amtrak train outside Denver on June 13, 2008. REUTERS/Joshua Lott
Located east of the Rocky Mountains, Denver has sunshine roughly 300 days a year.
11. Nashville, Tenn.
The city of Nashville, Tenn. PHOTO: stock.xchng
Also the capital of Tennessee, Nashville is its hub for entertainment, tourism, sports, dining, and more. The city is known for country music, which is one major drawing factor.
12. Orlando, Fla.
Visitors leave the King's Market in the Castle at Legoland Florida during its grand opening celebration in Winter Haven, Fla., on Oct. 14. REUTERS/Pierre Ducharme
With no winter conditions prevailing in this Sunshine State city, Orlando is an out-and-out tourist destination. Walt Disney World Resort is the city's biggest attraction, but Orlando is also home to the largest Legoland in the world.
13. Los Angeles & Portland, Ore.
Black velvet paintings adorn the walls of the Velveteria: The Museum of Velvet Paintings in Portland, Ore., on June 24, 2009. REUTERS/Richard Clement
Los Angeles enjoys an average 335 days of sunshine in a year, while Portland is one of the biggest art destinations of U.S. The cities are tied as Americans' 13th favorite.
14. Newark, N.J.
Because of its proximity to the Atlantic Ocean, Newark is a city with a moderate year-round climate. On average, the city's dwellers enjoy warmer winters.
15. Atlanta & Phoenix
Haboob! A dust storm surrounds high-rise buildings in Phoenix on Aug. 18. REUTERS/Joshua Lott
Both cities have subtropical climates.
© Copyright IBTimes 2023. All rights reserved.