Americans Looking Forward To Paying With Face, Voice Technology, Say Paper Checks Will Become Extinct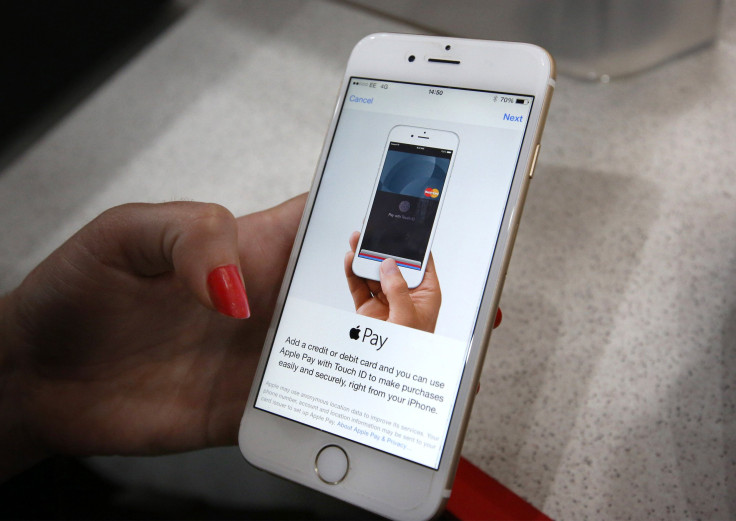 Cash is getting less attention and people are looking forward to paying companies with mobile apps and other technologies instead, according to a new survey by online invoicing and payment firm Viewpost, which surveyed 1,000 U.S consumers for its analysis.
Read: PayPal Invests In LendUp, Startup Offering Loans To People Banks Deem Too Risky
More than half of respondents say payments between companies and customers will soon be done through mobile apps. Only 11 percent of Americans think companies will bill them by paper in the future, and 54 percent believe companies will bill customers through automatic payments from their bank account or credit card.
"People are willing to embrace a more convenient, frictionless payments future," Viewpost CEO Max Eliscu said in a released statement.
No More Paper Checks
Electronic payments are already popular today, with services like PayPal, Apple Pay, Android Pay and apps like Venmo. Nearly 51 percent of Americans said they had previously paid electronically via direct deposit. U.S. consumers aren't fans of paying with paper checks, as one-third of respondents say paper checks will die over the next five years, and 83 percent say they won't exist within the next 20 years.
"Paper invoicing and checks are well on their way out in the consumer setting, and more businesses across the spectrum are beginning to follow suit with transactions among their trading partners," said Eliscu in a statement. "But electronic invoicing and payments are just the beginning — the future of the payments industry is highly dependent on leveraging innovation like biometrics, data integration, and a growing variety of payment methods to securely drive more volume with visibility, speed and simplicity."
An overwhelming majority of respondents, 80 percent, are looking forward to future payment technologies and are in favor of tools like sensor fingerprinting, facial recognition, retinal scanning and voice control. Furthermore, the survey found more than one in five Americans say currencies like bitcoin will be a practicable option within the next decade.
Read: PayPal CEO Thinks New iOS 11 Apple Pay Features Won't Threaten Its Venmo App
Here's a breakdown of how Americans see futuristic payments:
Fifty percent of U.S. consumers say fingerprint technology will be used for authentication to pay and receive payments over the next decade. This is something we already see with iPhones and Apple Pay when people use their fingerprint to pay at stores and to pay for apps on their device.

The survey found 35 percent of respondents see facial recognition as a vital authentication technology for making payments within the next ten years, while 32 percent of consumers say they trust the technology for securing e-payments. Some people already use iris scanning to make payments with Samsung Pay. However, facial recognition still needs some work for it to be completely secure.

Viewpost found 31 percent of Americans see retinal scanning as a feasible technology for verifying payments, while 18 percent said they see themselves using voice control to make purchases within the next 10 years. People can already make purchases through voice control, like when telling an Amazon Alexa device to order something online.
While waiting for companies to perfect technologies like facial recognition, you can continue to use your paper checks before they become extinct.
© Copyright IBTimes 2023. All rights reserved.