'America's Got Talent' Season 12: [SPOILER] Receives Final Golden Buzzer [WATCH]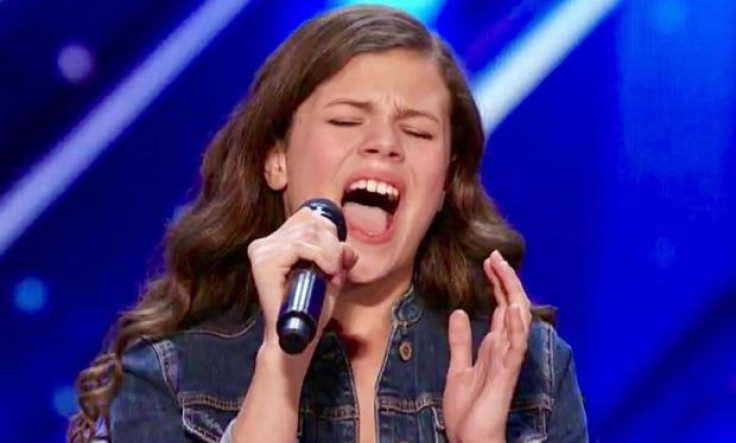 "America's Got Talent" Season 12 had two special moments on Tuesday night.
Exactly a month after his demise, Brandon Rogers' audition in the hit NBC reality TV competition has finally been released. The six-minute clip revealed that the 29-year-old family doctor received four yeses from judges Simon Cowell, Heidi Klum, Mel B and Howie Mandel. Cowell even told Rogers that he is one of the best singers to have ever auditioned in the show. Klum and Mel B both acknowledged how good-looking he is.
Read: Viral subway singer Mike Yung auditions in "America's Got Talent" Season 12
Rogers took the stage looking nervous and flustered, but the minute he opened his mouth to sing, he blew everyone away. Prior to his audition, he gave his mom a call, informing her that he's about to take the stage. After he received four "big, fat yeses," Rogers once again called his mom to tell her the great news.
According to producers of the show, his audition was released as their way of honoring his parents' request to let people from all over the world watch his final performance. On June 11, Rogers died in a car crash.
Meanwhile, another emotional moment from Tuesday night's episode of "America's Got Talent" Season 12 happened between Klum and a 13-year-old singer named Angelina Green. The teenager had a huge smile on her face when she walked on stage to meet the judges and audience. But it was also obvious how nervous she was. Green told the judges that she has been singing since she was a young girl. However, she only took it seriously when her parents got divorced a few years back.
Klum shared a special connection with Green since she also has a 13-year-old daughter. The supermodel also got divorced from the father of her four kids, Seal, in 2015. After her performance of Carrie Underwood's hit song, "I'll Stand By You," Klum gave the young singer the final golden buzzer for the season. When she got up the stage to congratulate her, Green couldn't help but say thank you to her several times.
"America's Got Talent" Season 12 airs Tuesdays at 8 p.m. EDT on NBC.
© Copyright IBTimes 2023. All rights reserved.