'America's Got Talent' Season 12: Viral Subway Singer Mike Yung Wows With 'Unchained Melody' Cover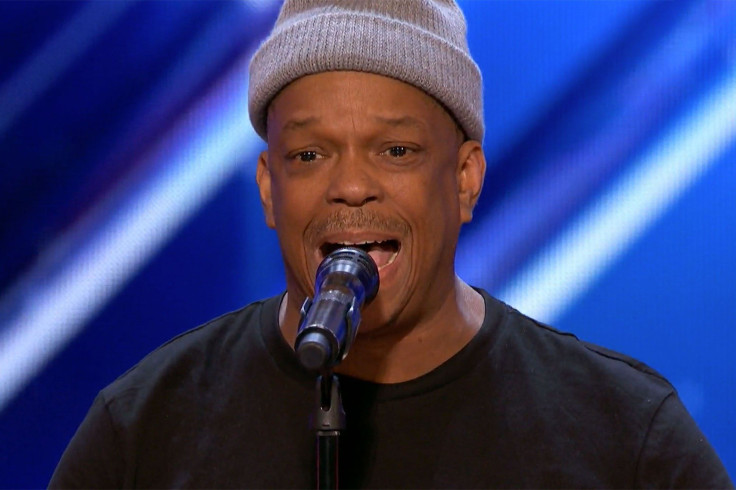 "America's Got Talent" Season 12 will welcome viral subway singer Mike Yung in this week's episode.
Yung decided to audition in "America's Got Talent" this year, and he sang a cover of the Righteous Brothers' 1965 hit song, "Unchained Melody." NBC dropped a teaser of Yung's performance on Monday, July 10. According to People, Yung went viral in 2016 after a video of him singing in the New York subway was uploaded on YouTube, and his clip garnered 40 million views.
Read: What's next after the auditions in "America's Got Talent" Season 12?
Prior to his performance, Yung told judges Simon Cowell, Heidi Klum, Mel B and Howie Mandel that he has been singing in the subway for approximately 37 years. When asked why he decided to audition in "America's Got Talent" and why only now, Yung answered, "Success is what you make it, right? But there's no better stage, there's no better place to be than right here."
Meanwhile, "America's Got Talent" Season 12 is not the first show that Yung has appeared in. Last year, he also made an appearance in James Corden's hit talk show, "The Late Late Show," where he also sang his own rendition of "Unchained Melody."
In September, Yung spoke with Pitchfork to reveal that he was actually signed under a record label several decades ago. However, things did not work out for him. "It keeps you going. People I know, that I've been with, have been doing it just as long as me. You have to love what you do automatically, because what I do is not easy. I sing against trains for four or five hours," he said about working in the subway.
Unfortunately, it seems that Yung isn't the last golden buzzer recipient for Season 12. Over the past couple of weeks, none of the audition videos of the contestants who received a golden buzzer were released ahead of the actual episode.
As of late, only Klum has not yet given her golden buzzer away to a deserving contestant. Cowell already gave his to 29-year-old deaf singer, Mandy Harvey, while Mandel gave his golden buzzer to 16-year-old formerly blind contestant Christian Guardino. Mel B's golden buzzer went to 12-year-old ventriloquist Darci Lynne Famer. Host Tyra Banks gave hers to the Light Balance dancers.
"America's Got Talent" Season 12 will air on Tuesday at 8 p.m. EDT on NBC.
© Copyright IBTimes 2023. All rights reserved.