Amid Al-Shabab Attacks, Kenya To Build Prison For 'Violent, Extremist Offenders' To Curb Islamic Radicalism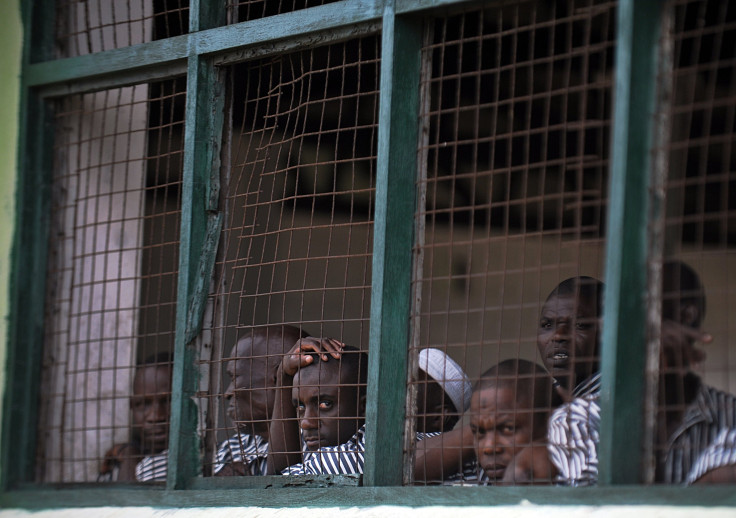 Amid persistent terrorist attacks by Somalia's al-Shabab militant group, Kenya is expected to build a separate prison for "violent, extremist offenders" to stop them from spreading radical Islamic ideologies to other prisoners. Kenyan President Uhuru Kenyatta announced plans for the special correctional facility in a speech heard by Reuters on Wednesday.
"We will establish a new prison to hold violent, extremist offenders — the truth of the matter is that we cannot allow them to spread their poison to vulnerable Kenyans," Kenyatta reportedly said in the speech, which he read Tuesday at a graduation ceremony for prison guards. He gave no timeline for the prison's construction and did not specify which extremist groups he was referring to, but Kenya has been a target of al-Shabab in recent years due to the country's military intervention against the group in neighboring Somalia.
In April last year, 148 people were killed when al-Shabab gunmen stormed Garissa University in northeast Kenya, some 125 miles from the Somalia border. After the attack, Kenyatta promised a new campaign to curb the recruitment of violent radical groups and to fight the influence of al-Shabab in Kenya.
The al Qaeda-linked fighters have claimed responsibility for many other attacks in Kenya, including the September 2013 raid on the Westgate shopping mall in Nairobi, which killed 77 people, and the July 2014 attacks on Kenyan villages in Lamu County, which killed 29 people. Overall, al-Shabab has reportedly killed more than 400 people in Kenya in the past two years. The militants have overwhelmingly targeted civilians, government officials and non-Muslims.
Al-Shabab emerged in 2006 from the now-defunct Islamic Courts Union that controlled Somalia's capital of Mogadishu. The Sunni militant group launched its own insurgency against major Somali cities by 2009, controlling Mogadishu and southern Somalia until it was driven out by domestic and international forces around 2012.
Many rural areas of Somalia are still controlled by al-Shabab, and the militants recently recaptured the key port city of Merca, some 45 miles from the capital. The extremist group seeks to topple Somalia's Western-backed government and impose its strict version of Islamic law, Sharia.
© Copyright IBTimes 2022. All rights reserved.
FOLLOW MORE IBT NEWS ON THE BELOW CHANNELS