Amid Conflict With DeSantis, Judge Says Disney World Should Move To Texas
A Texas Judge sent a letter recommending that Florida's Walt Disney World theme park and resort find a new home in Fort Bend County.
The judge, County Judge KP George, sent the letter directly to Walt Disney Company CEO Bob Chapek.
In the letter, he describes Gov. Ron DeSantis (R-Fla.) and the Florida GOP's prolonged battle with Disney as "authoritarian, antibusiness, and culture war attacks from extremists."
DeSantis recently signed a bill that could strip Disney's self-governing status in Florida following the controversy surrounding the "Don't Say Gay" bill, or the "Parental Rights In Education" bill. After remaining silent, Disney has promised to fight against the bill which many view as an attack on LGBTQ+ communities, their families, and their allies.
George describes his county in opposition to Florida as "the most diverse county in the United States" and "one of the top capita purchasers in Texas" that is "located for the most efficient distribution of goods domestically and internationally." The county is located on the Southeast side of Texas close to the border with Louisiana and just outside of Houston.
The county has "the best access to both inland and water ports," according to George's letter. He also pointed out that Amazon, Texas Instruments, Comcast, and Gallery Funiture, among others, have made investments in the community which brings "good-paying jobs with many more major employers on the way."
George also penned the same letter to Twitter CEO Parag Agrawal as the social media company looks to potentially accept Tesla CEO and SpaceX founder Elon Musk's purchase offer.
George paints his county as a diverse place with excellent opportunities for business. However, Texas does not have a great track record on civil rights either.
Melissa Lucio, a mother who many say was wrongly convicted of killing her child, is set for execution in two days with increased calls from around the country for a stay of execution. The state has also recently implemented anti-trans and anti-abortion legislation.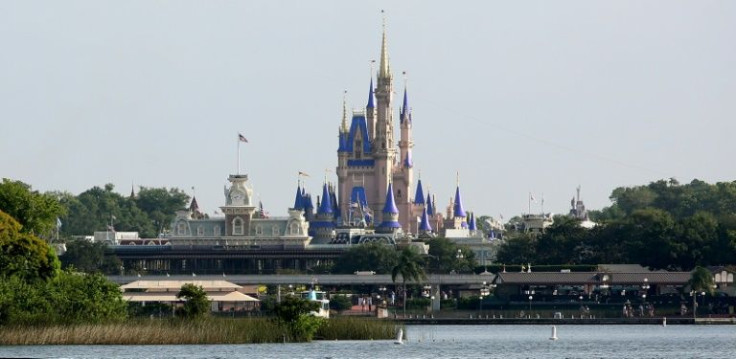 © Copyright IBTimes 2023. All rights reserved.