Amid Inflation, Recession, Switching Jobs Leads To Higher Pay, Pew Research
Despite raging inflation and a recession in the U.S., a recent report from Pew Research Center says that those who joined "The Great Recession" are making more from their earnings now than they did at their previous jobs.
According to the research, out of the 6,174 people surveyed from June 27 to July 4, (60%) saw an increase in "real earnings." From the months of January to March 2022, around 4 million workers switched jobs per month.
That is around 2.5% of the workforce per month compared to last year. In 2021, 2.3% of workers left their current job per month.
"When it comes to the earnings of job switchers, the share finding higher pay has increased since the year following the start of the pandemic. From April 2020 to March 2021, some 51% of job switchers saw an increase in real earnings over the same months the previous year," according to Pew.
Of those who switched jobs, "the median worker" enjoyed a 9.7% jump in "inflation-adjusted earnings." This occurred despite record inflation and a very different result compared to those who stayed at the same job. For those who stayed at their current jump, they took a loss of -1.7%.
Compared to those who stayed with the same employer during "The Great Recession" or "The Great Reshuffling," less than half (47%) saw an increase in "real earnings." With the recession here, however, the number of job openings may shrink and the ability of workers to find jobs may also diminish. Despite reports that the jobs market remains good for those searching, people are still uneasy.
The report found that 22% of workers report they are very invested in or somewhat invested in looking for a job. However, many of these workers are uncertain about the job market. Just under 40% reported that finding a new job would be very or somewhat difficult.
"Despite reports of hiring and so on, there seems to be more worry," Rakesh Kochhar, a senior Pew researcher, told Axios.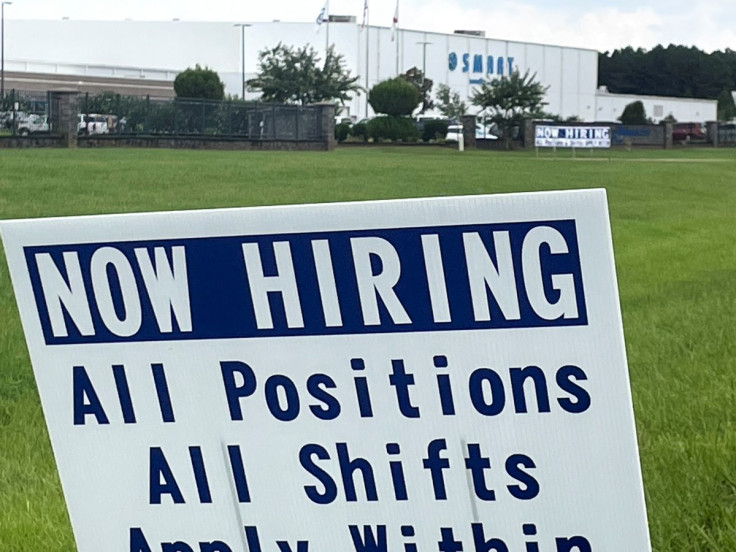 © Copyright IBTimes 2023. All rights reserved.
FOLLOW MORE IBT NEWS ON THE BELOW CHANNELS