Amid Transgender Bathroom Debate, Texas, Other States, To Sue Obama Administration Over Student Directive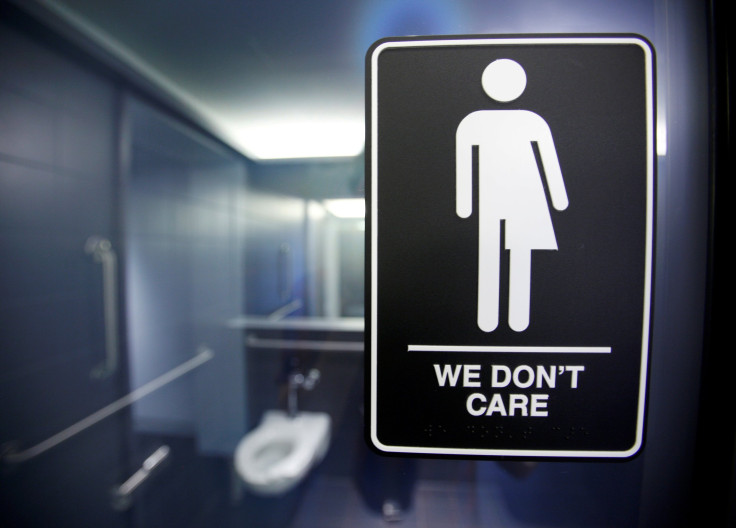 UPDATE: 3:30 p.m. EDT — Alabama, Arizona, Georgia, Louisiana, Maine, Oklahoma, Tennessee, Utah, West Virginia and Wisconsin have joined a Texas lawsuit against a White House directive concerning which bathrooms transgender students can use, Texas Attorney General Ken Paxton confirmed in a news conference Wednesday.
"Make no mistake: This is not a reinterpretation of terms, it is an entire rewrite of law," he said, calling out Obama for attempting to "circumvent" Congress on the issue.
The Obama administration said earlier this month that students' gender identity is protected under Title IX of the Education Amendments of 1972, which prevents federally funded schools from discriminating based on sex. If institutions don't comply and let students use the restrooms that correspond to their gender identity, they could lose that crucial funding.
Paxton's legal action was inspired by a recent decision by the Harrold Independent School District to enact a policy that forces students to use bathrooms matching their birth certificates.
Original story:
The state of Texas, joined by 10 others, filed a lawsuit Wednesday to challenge President Barack Obama over his administration's directive that public schools must allow students to use the bathroom based on their gender identity, Reuters reported. The suit, filed in a federal court in Wichita Falls, Texas, accuses the Obama administration of trying to transform workplaces and schools into "laboratories for a massive social experiment."
The controversy stems from a directive from the U.S. Department of Education that instructs all public schools to let students use the bathroom that they associate with their chosen gender, calling it a "core civil right." Those schools that do not comply could risk losing their federal grants.
It was not immediately clear which states would be included in the lawsuit in addition to Texas. Wisconsin is joining, according to a tweet from Wisconsin Attorney General Brad Schimel. The North Carolina and Tennessee legislatures have already passed or debated laws to force people to use the bathroom of their biologically assigned sex at birth. But it was not immediately clear whether they would join as well.
"Our federal civil rights law guarantees all students, including transgender students, the opportunity to participate equally in school programs and activities without sex discrimination as a core civil right," read a joint news release from the U.S. Department of Justice and U.S. Department of Education Friday. "This guidance answers questions schools have been asking, with a goal to ensure that all students are treated equally consistent with their gender identity."
The official announcement of the legal proceedings in Texas is expected at a news conference to be held by state Attorney General Ken Paxton at 2 p.m. local time (3 p.m. EDT) Wednesday.
"His lawsuit is challenging the way that the Obama administration is trampling the United States Constitution," Texas Gov. Greg Abbott told reporters when he confirmed the lawsuit Wednesday, Associated Press reported.
© Copyright IBTimes 2023. All rights reserved.