'Among Us': How To Be A Bounty Hunter In New Money Mod
KEY POINTS
"Among Us" is set to receive a new update sometime this year
The new content is called the Airship Map
"Among Us" fans can try playing the Money mod while waiting for the Airship map
While there are a lot of "Among Us" specifically designed to give the impostor or the crewmate a particular power or ability, the new Money mod changes the gameplay and triggers crewmates to be paranoid; constantly watching their back because aside from the impostor, a fellow crewmate could also end their life.
What Is The "Among Us" Money Mod
Content creators Sub & Fletch recently shared the video showing the level of excitement "Among Us" Money mod players could enjoy. This mod involves the use of money and borrows Fortnite's Bounty Hunter mechanics. It introduces a money system that enables players to place a bounty on another playmate, thereby allowing crewmates to kill each other. When a crewmate kills one of their own, they earn the bounty.
How To Be A Bounty Hunter In Money Mod
In the Money mod, "Among Us" players will find a pile of cash around the map after completing tasks. During meetings, crewmates with money could use it to eject other players. Impostors, on the other hand, could use the money to recruit crewmates into joining the team. It enables every crewmate in the game to track and kill others.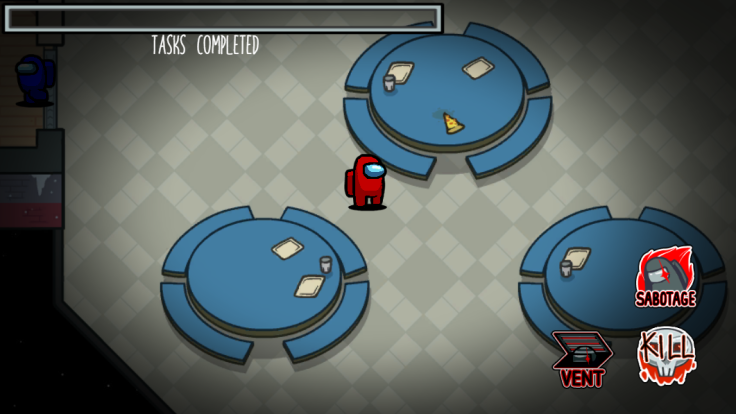 There are three ways on how "Among Us" players could earn money in this mod. One is by killing a player, thereby earning the bounty placed on their head. Another way of earning money is by completing a task that gives crewmates $30. The easiest way to earn money without killing others or completing tasks is picking the cash around the map.
The Money mod follows the same gameplay as the classic game. Crewmates still need to complete all the tasks before getting killed by the impostor and the bounty hunter. Impostors have to kill all the crewmates before they complete all the tasks. As of press time, this mod is exclusive to the content creator and their friends.
Players who want to get their hands on the "Among Us" money mod could send a message to message creator Sub on Twitter. Fans can check out the video of the "Among Us" money mod.
© Copyright IBTimes 2023. All rights reserved.