Amy Duggar Praying For '19 Kids And Counting Star' Josh Duggar After Sex Scandal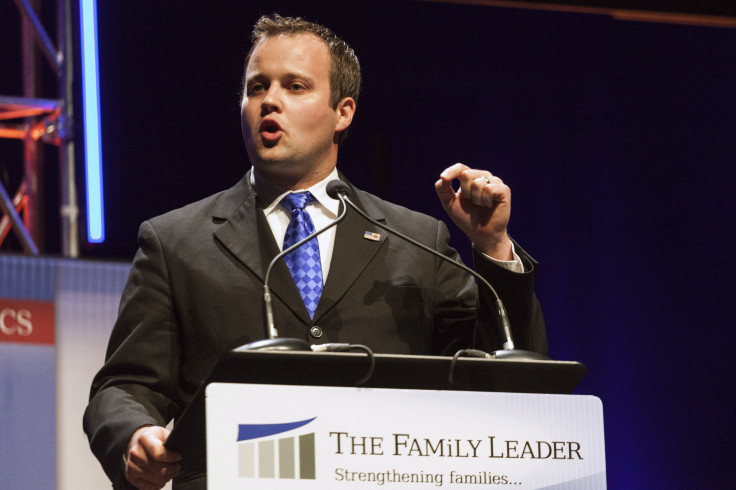 Amy Duggar, niece of "19 Kids and Counting" parents Michelle and Jim Bob Duggar, is praying hard for her cousin Josh Duggar, 27. It was recently revealed that Josh molested five underage girls between 2002 and 2003, when he was 14 and 15.
"No matter what happens in life our prayers are heard," Amy, an aspiring country singer, posted on Instagram on Thursday. "Pray for your enemies. Pray for people who judge you and mistreat you. Pray for God's will in every aspect of your life." She also posted a series of uplifting messages on Twitter.
The molestation allegations was reported by InTouch on May 19. Josh, the eldest of the Duggar family, admitted he fondled the genitals and breasts of the girls while they were asleep. He apologized for his actions and then resigned from his position with the Family Research Council, a Washington DC-based lobbying organization founded by Pastor James Dobson in 1981. TLC pulled the reality show on May 22 for an indefinite period of time.
"Effective immediately, TLC has pulled all episodes of '19 Kids and Counting' currently from the air," TLC network officials told the Daily News. "We are deeply saddened and troubled by this heartbreaking situation, and our thoughts and prayers are with the family and victims at this difficult time."
Parents Michelle and Jim Bob called the scandal "one of the most difficult times of our lives" in a statement on Facebook on May 21. Josh also posted a lengthy response to allegations on the social media site.
"Twelve years ago, as a young teenager I acted inexcusably, for which I am extremely sorry and deeply regret. I hurt others, including my family and close friends," Duggar wrote on Facebook on May 21. "I confessed this to my parents, who took several steps to help me address the situation. We spoke with the authorities where I confessed my wrongdoing and my parents arranged for me and those affected by my actions to receive counseling."
Jessa Duggar's father-in-law, Michael Seewald, created a blog post that supported the family's actions and their decision to keep the situation private. "They owed it to no one else to publicize the sins of a minor child and the court agrees with that assessment, the judge now ordering that the police report be destroyed," he wrote on May 24. "I want to say that the Seewald family stands with the Duggar family in solidarity. We stand with the unnamed victims of these incidents. Our thoughts and prayers are for you."
© Copyright IBTimes 2023. All rights reserved.